We may earn money or products from the companies mentioned in this post. See the Affiliates and Disclosures page for more information.
I have not been this excited to get my hands on some yarn possibly in my entire crochet career. Lion brand's truboo 100% bamboo yarn (in my mind) promised the coolness of cotton with the elegant sheen of bamboo previously not experienced.
Does it split?
Does it stay shiny?
Does it droop?
Let's talk about it.
I have made a few items with this yarn and it is really lovely against the skin.  Not every stitch works well with this yarn because, to be fair and honest, it will droop.
Picking the right stitches, the kind I call reinforced where yarn wraps (like waistcoat stitch) or a stitch with no space like a single crochet  you won't have any issues.
This mesh top I designed does give an open weave look but the yarn is secure because of the stitch repeat.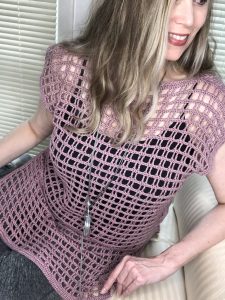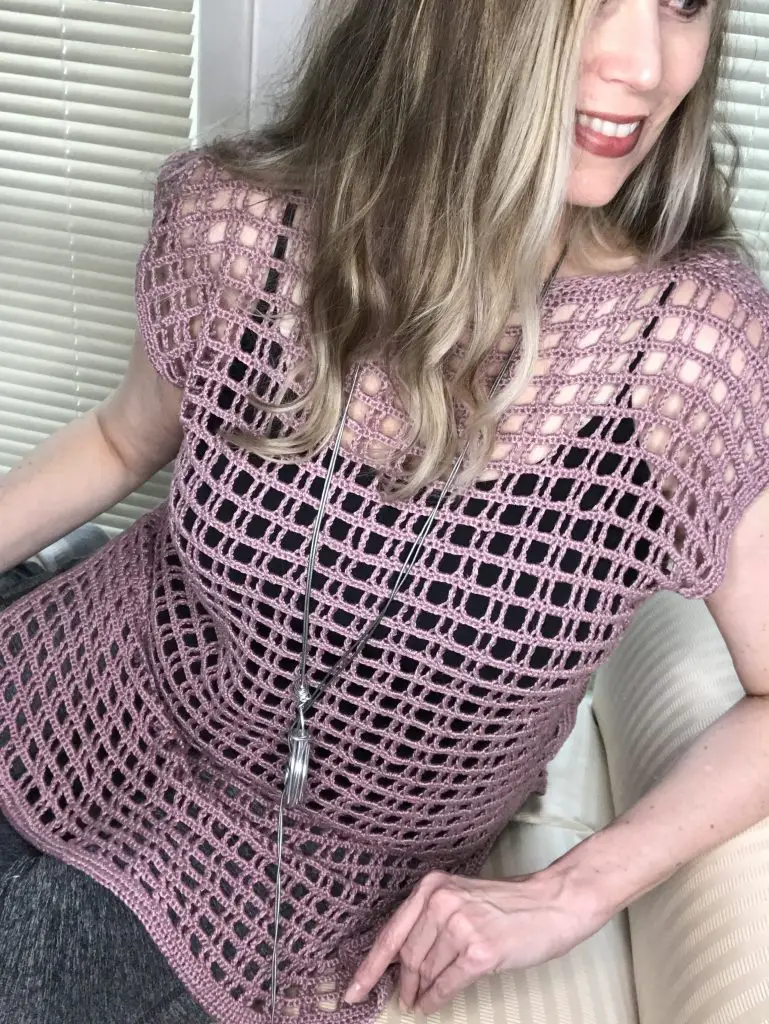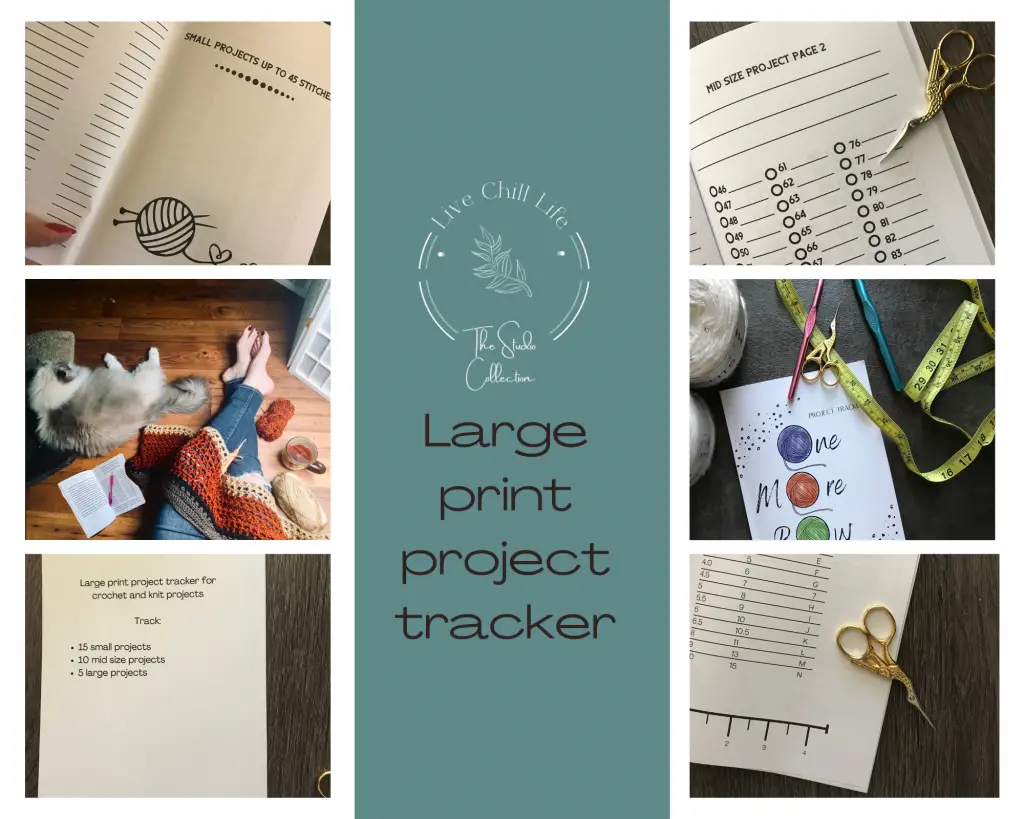 I designed project trackers! This is the large print version for tired eyes. So much easier than using apps, scraps of paper or a plain notebook.
Three project sizes, a handy ruler and hook guide inside the cover and plenty of room for notes in each pattern.
Buy it here.
Regular size print here.
I have had bad eyesight since age 18 so large print is a godsend when you can't see apps and dark yarn, let alone going from one to the other on a crochet-a-thon during a netflix binge.
The yarn does have and elegant sheen that dulls only slightly after working with it. Think of like a used penny that still has a hint of luster from it's original coppery shine.
Like many of the alternative natural fibers, truboo will have a tendency to split but otherwise it feels nice in the fingers to work with. Smooth and silky.