Ads allow content creators to provide free useful and compelling content to the public. We may earn money or products from the companies mentioned in this post. See the Affiliates and Disclosures page in the top menu of this website for detailed information.
Indoor grounding methods and benefits
Can you ground yourself indoors? Yes you absolutely can and I will explain the many ways how.
If you got excited to start grounding after seeing The Earthing Movie, but due to icy weather, apartment life or other circumstances that don't allow you to touch grass every day, you will be thrilled to learn there are ways to connect your body to the beneficial elements of the earth by using indoor practices to ground yourself.
Table of Contents
What is grounding and why does it matter? Grounding is a series of strategies to cultivate calm. Learning how to ground yourself is easy. This website focuses on how to cultivate calm in all areas of life and grounding is an important part of that. Depending on where you are in you life it may be THE best place to start.
People who suffer from anxiety, too much unhealthy stress, lack of focus, chronic pain, restlessness, out-of-control thoughts and even some physical ailments can benefit from a grounding practice.
You may like these 10 meditative hobbies to help you recharge and relax.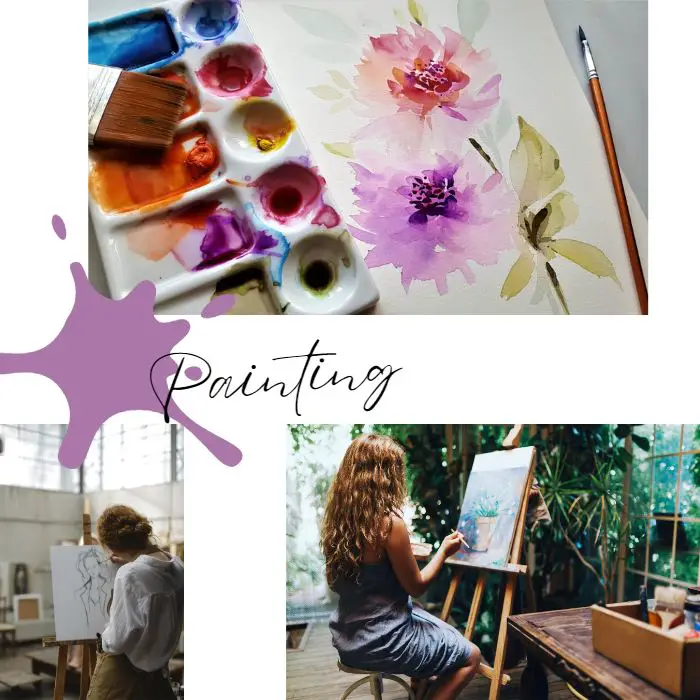 It isn't difficult it just takes some habits to be formed.
Does Grounding really work?
Grounding, also known as earthing, has been a topic of interest for many people seeking natural ways to improve their well-being. But does grounding really work? According to a study posted on the NCBI website, there is evidence to suggest that grounding does offer real tangible benefits.
The study specifically focused on the effects of sleeping grounded. The test group showed promising results, with a high ratio of participants experiencing deeper sleep. This is great news for those who struggle with sleep issues or insomnia.
Additionally, the study found that grounding also led to less pain, which can be a significant relief for individuals dealing with chronic pain conditions. People with chronic pain can be less motivated to go outside and move regularly so learning indoor grounding techniques can really be beneficial.
Furthermore, grounding was found to have a positive impact on anxiety levels. Participants reported lowered anxiety after sleeping grounded, which can be beneficial for those who experience high levels of stress or anxiety on a daily basis. In addition, grounding showed potential in lessening asthma symptoms and other respiratory conditions, providing hope for individuals seeking alternative ways to manage these health issues.
Another interesting finding from the study was that grounding offered relief from premenstrual syndrome (PMS). This could be a game-changer for women who experience discomfort and mood swings during their menstrual cycle.
Why you need a dowsing tool/pendulum
How do you do grounding when you can't go outside?
Whether you're dealing with too hot or too cold weather or you simply can't get out in nature due to where you live (condos, high rises, apartments, etc) there are things you can do inside to enjoy the benefits of grounding.
Let's spoon! Using a stainless steel spoon (check it against a refrigerator magnet if the back doesn't say stainless steel on it) and run the rounded side over the soles of your bare feet. Do this slowly and with intention. The steel bonds with hemoglobin to invigorate and activate your energy fields. Every cell in the body will have the electromagnetic energy set right. Be sure to do both feet and do it regularly. You may wish to use it as part of your bedtime ritual outlined in the complete guide to better sleep.
Soak it off. Water and salt (Epsom salt) are elements of the earth and soaking in them will help the grounding process. The metal pipes connected to the tub are grounding as well. Adding additional plant material like essential oils or flower petals boost the power of this soak.

How long should you do grounding exercises each day?
To maximize the benefits of grounding, it is recommended to engage in daily grounding sessions for a duration of 20-30 minutes. This consistent practice allows for a sufficient amount of time for the body to absorb the earth's energy and restore balance.
For individuals who prefer a more convenient approach, using grounding sheets or wearing grounding socks during sleep can provide a continuous grounding effect throughout the night. These specialized products are designed to facilitate a direct connection between the body and the earth, allowing for a longer duration of grounding without any extra effort.
By incorporating grounding into your sleep routine, you can effortlessly reap the benefits of grounding without having to set aside additional time during the day. This is particularly beneficial for individuals with busy schedules or those who may find it challenging to allocate specific time for grounding practices.
Remember, the key is consistency. Whether you choose to engage in dedicated grounding sessions or utilize grounding products during sleep, aim to make grounding a daily habit. This regular practice will allow you to experience the full range of benefits that grounding has to offer, including improved sleep, reduced pain, decreased anxiety, and enhanced overall well-being. So, make grounding a part of your daily routine and enjoy the positive impact it can have on your life.