Ads allow content creators to provide free useful and compelling content to the public. We may earn money or products from the companies mentioned in this post. See the Affiliates and Disclosures page for more information.
Crochet hook prices, brands and value
Whether your new to crochet or have been crocheting for decades, you may wonder how crochet hooks vary in price so much.
In this post I will break it all down so you can decide how much you want to invest in your tools.
If you have experience with different types of crochet hooks you have noticed different yarns respond uniquely to different crochet hook material. Let's examine this further.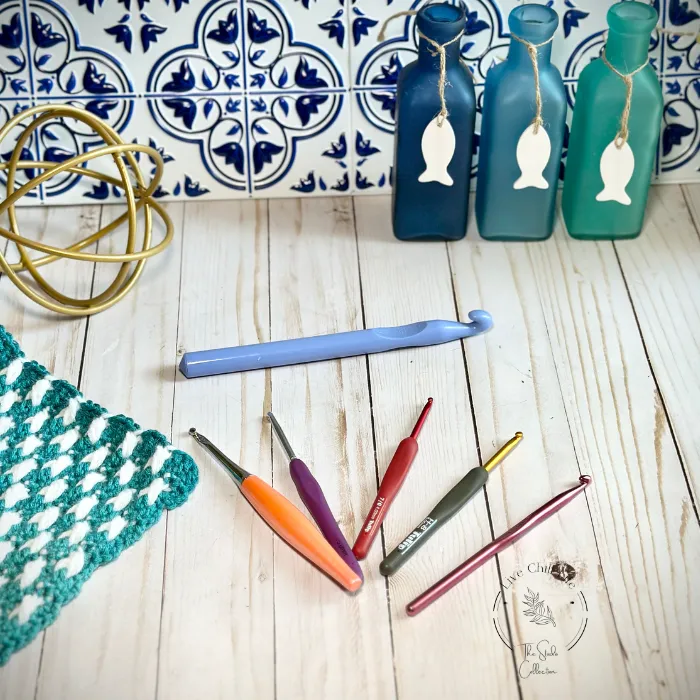 The material of the crochet hook itself
Crochet hooks can be made of wood, bamboo (a grass), plastic, different types of metals, etc. One is not superior than the other overall but rather better suited to a yarn.
It's not always advantageous to have a super slick crochet hook. The stitches can become out of control and tension hard to control resulting in a project that looks uneven or wonky.
I have experienced "cheap" metal versions usually aluminum that hasn't been polished or finished properly and it makes working stitches more difficult and roughs up yarn unnecessarily. They can nearly ruin delicate yarns but work adequately with sturdy yarns like acrylic.
Hook price point can give you an indication of how finished a metal hook is. Polished aluminum and nickel will give a smooth glide through all types of yarn and have a low risk of splitting yarn. The tip is well formed for working in stitches and you will find you can crochet more quickly because of the smoothness of the hook itself.
Value metal sets may have unfinished edges and seams that 'catch" and make hands and wrists become sore more quickly because of the extra effort needed to work stitches. The metal is not usually bound to the handle therefore it will "travel" out of the handle.
Plastic crochet hooks are very slick and are well suited to bulkier yarns that tend to be sturdy. The handle glides easily through stitches but bulky yarn can cause more wrist and hand tension.
See how to prevent wrist and hand pain when crocheting.
Wooden hooks, much like metal hooks are dependent on the finishing process. Wood gives a nice balance of smoothness and "grip" and are well suited to many yarns. Not as slick and smooth as plastic but not as silky as the polished premium metal hooks.
An important note and possible game changer: Smooth metal hooks allow you to work more quickly and far less hand and wrist fatigue. My favorite are the etimo red series. Consider getting one or two in your most used crochet hook size and see what a difference it makes.
T-shirts and project totes for crocheters available in my Etsy shop!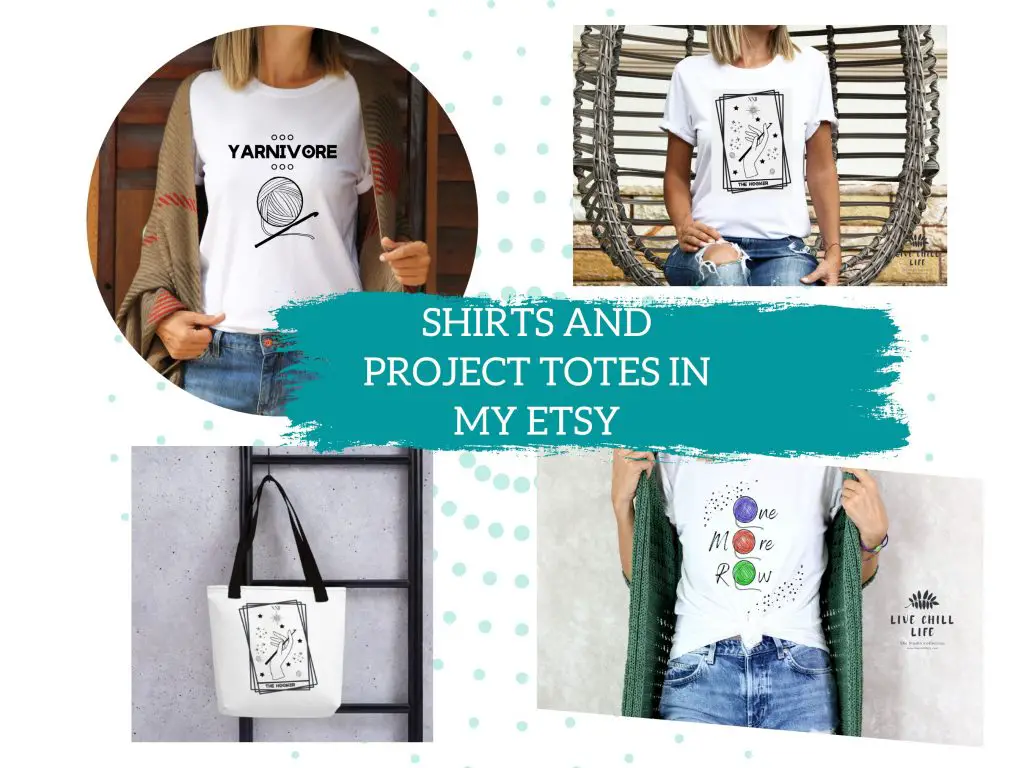 The design of the hook
Not all hook heads are created equal. At first glance these all hook heads all look the same. As you zoom in and really compare the differences you can see how big the difference is.
Etimo tulip red hooks among my favorite.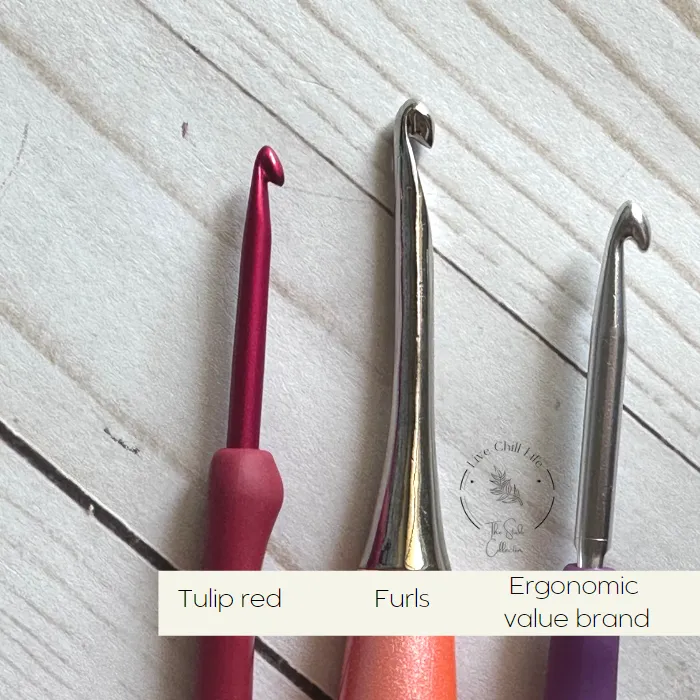 The Tulip Red hook has a pronounced pointed tip make it really well suited to digging into stitches and detail work. The metal is very smooth and polished and glides through stitches beautifully.
The Furls hook is longer than most other brands of hooks and are well suited to longer hands. The bottom of the hook is sharply pointed that allows digging into stitches. When a hook is too blunt it can be hard to work into stitches and do detail finishing. The metal is polished and smooth but not slippery like plastic. The very sharp tip can be difficult with yarns that split easily but for sturdier yarns it is a fantastic tool.
The ergonomic value hook you can see is already lifting away from the handle. It can be shifted back into place so do not discount it for that. You can see the tip and hook are quite different than the first two more premium hooks. It is wider, a blunt hook and the metal is not as smooth.
The crochet handle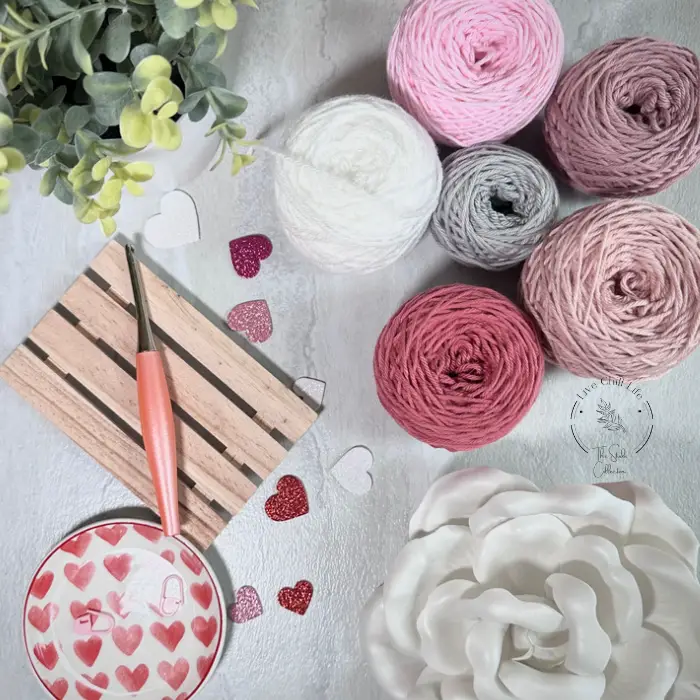 Now that we've looked at the hook material, hook shape we are left to consider the handle. The handle can vary widely and will come down to what is comfortable for your hand size and what method you use to make stitches (pencil or knife).
The very basic susan bates style is something some people swear by. Many of our grandmother's were working with the basic aluminum needle. Others enjoy a more ergonomic handle that feels more substantial. No slip, thicker silicone style handles some are formed so the thumb can nest in it and make quicker stitches.
Furls style has a hard handle that is shaped but depending how big your hand it is may cause friction or soreness where it rubs against a joint.
Wooden hooks often are straight like the standard all aluminum needle and plastic hooks can either have a silicone handle or be all plastic which tends to be very slippy. Plastic hooks are nice in that that don't split yarn as easily as wood or some metals.
Which crochet hook should I buy?
It is absolutely fine if you're starting out / on a budget to get a value set of crochet hooks as you learn and improve your crochet skill level. They work really well. I would suggest as you make 15- 20 projects and see what size hook(s) you use frequently (this likely well be in the range of a 4.0 to 6.0) you will want to consider investing a bit more into those sizes in particular.
A nice hook makes a big difference in how much you enjoy your craft.