Ads allow content creators to provide free useful and compelling content to the public. We may earn money or products from the companies mentioned in this post. See the Affiliates and Disclosures page in the top menu of this website for detailed information.
Buying the best apple slicer
An apple slicer is a must-have kitchen tool for anyone who loves apples! This tool is a ultra convenient fast and easy method to slice apples for snacks, pies, and other recipes. It's also a great option for kids who want to help in the kitchen.
Any tool that helps your eat more fruits and vegetables is a must have in a home kitchen.
An apple slicer is a small, handheld tool that has a sharp blade to core and slice apples and pears. For many years the standard apple slicer has 8 sections with a center core remover. Consumer demand has caused a thinner sectioned slicer be made and now can be found to create 12 and 16 sections of apple slices.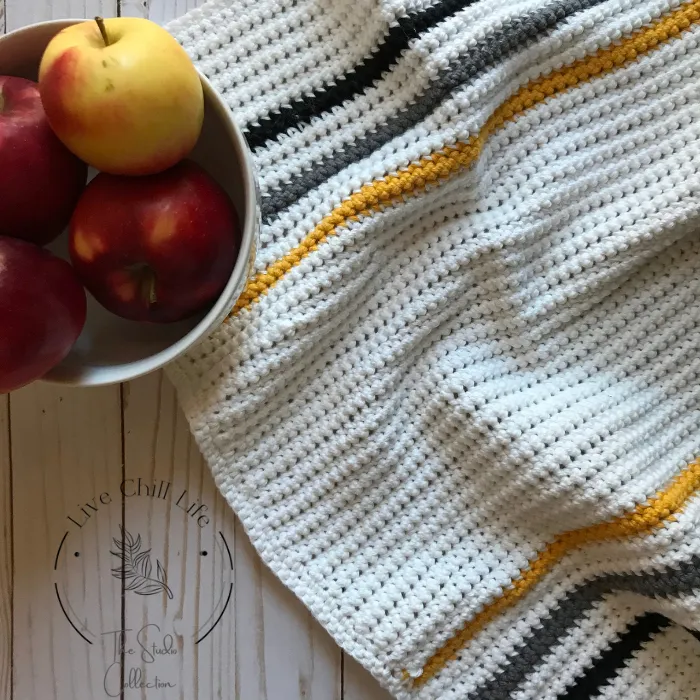 In this post I will discuss the different types, which to look for and which to avoid at all costs.
You may also like my 10 favorite (and most used) kitchen gadgets under $20
How to use an apple slicer
Once the apple or apples you want to slice are clean and dry (a dry apple won't be likely to slip or slide once pressure is applied from the apple slicer cutting into it from above), place it on a flat surface like a cutting board.
Then, position the corer (the small round center portion of the apple slicer) over the center of the apple and apply even pressure to the side handles as you firmly press down .
Because apples can be uneven in shape the core isn't always completely removed. Use a small paring knife to remove the tough bits or any seeds. Apple seeds release cyanide if chewed which is toxic.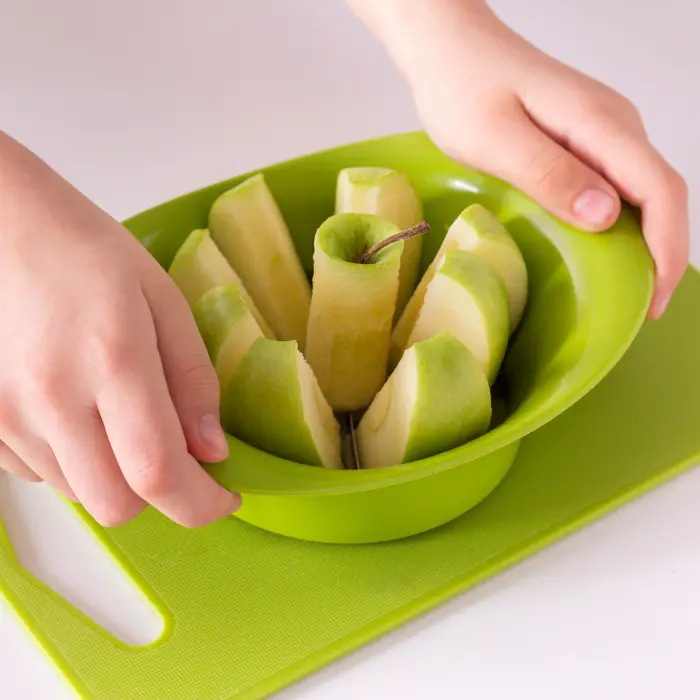 Choosing the right apple slicer
Let's look at slicers size and components to find the right one for your needs. Think about how you like to enjoy apples. The thickness of the slice for snacking with or without a dip or mainly for pies and other desserts. Perhaps both!
Apple slicers to avoid
A commonly available apple slicer has the sectioned cutting blades covered in smooth colorful plastic that feels comfortable to grip. At first glance you may be very tempted to purchase one of these but I caution against it.
Plastic material surrounding the apple slicer cutting blades over time will wear down from the constant pressure at the same pressure points and will likely split rendering it useless. Money wasted.
I do not recommend them.
Best apple slicers
Look for all metal apple slicers that won't succumb to the pressure of regular use.
This style of slicer has 12 sections and a sturdy all metal design that will last over time of repeated use. Look for this style when choosing a long lasting apple slicer in 8, 12 or 16 slice options.
16 section apple slicer
This is a great option for pies, young children with smaller mouths and smaller appetites or adults who simple want their apple to take longer to eat. It's easier to chew in thinner slices as well. 16 slice apple slicers generally are only available in plastic but this model is more sturdy than other plastic options.
If you consume apples regularly this is a must have gadget in your kitchen!
You may also like this post about why you need a garlic press.