Ads allow content creators to provide free useful and compelling content to the public. We may earn money or products from the companies mentioned in this post. See the Affiliates and Disclosures page in the top menu of this website for detailed information.
Garlic press is a must have kitchen gadget
A garlic press is an essential tool in any kitchen. It may seem like a single use gadget that takes up space but I assure you the garlic press is worth that gadget draw square footage. It allows you to quickly and easily press garlic cloves, resulting in a fragrant and flavorful paste that can be used in a variety of dishes. A garlic press is a small kitchen gadget used to extract the pulp and juice from garlic cloves.
You can also use it to press and crush fresh ginger and small nuts and seeds. If you need a few drops of onion juice for a cocktail, dip or sauce you and put small piece of onion in it to extract the liquid.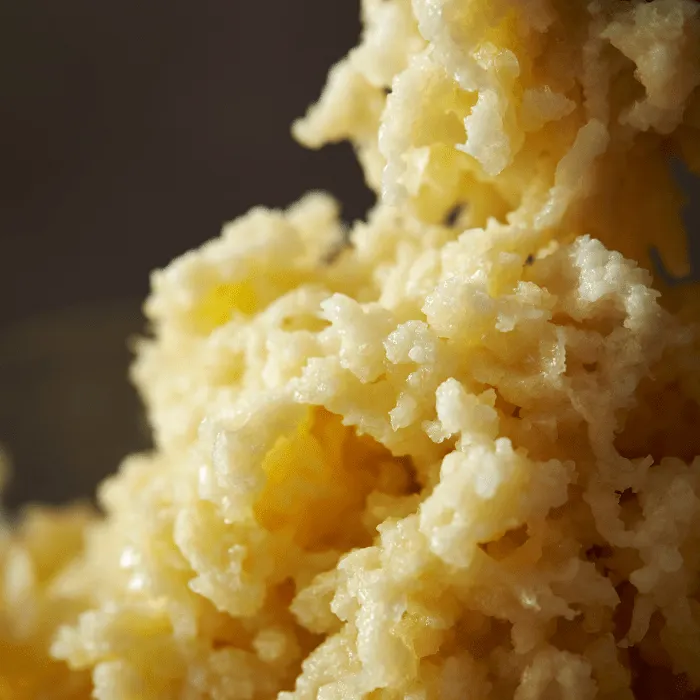 Hand chopping is less superior in my opinion and I will explain why. I love a good vegetable chopping session so this isn't a matter of laziness. I am no lazy cook. Pressed garlic shines in raw garlic applications. Think about salad dressings where you enjoy the bite of fresh garlic.
Cold soups (red or white gazpacho!), gremolatas, dips, compound butters and other ways you like raw garlic.
Using a knife and board leaves some of the important flavorful juice behind. Pressing the clove through a stainless steal press releases so much flavor, creating a paste of flavorful possibilities.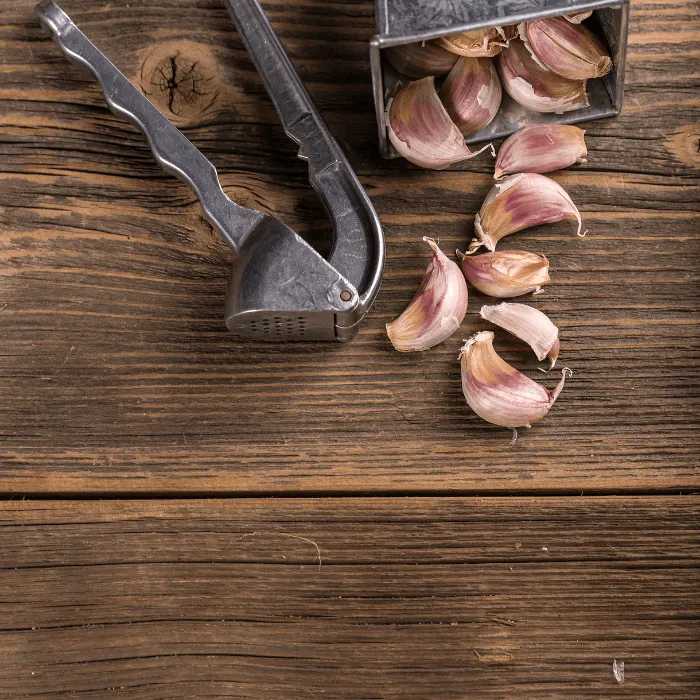 You may like my most 10 used kitchen gadgets under $20
The benefits of using a garlic press
Saves time: Does pressing garlic take less time than peeling and chopping? That may depend on how fast you can get those skins off your clove(s)! Even if you take a few extra seconds you will end up with chopped style fresh garlic more quickly even when using it in cooked applications.
Get more flavor from each clove: As mentioned above, no flavor is left behind on a chopping surface when you use a garlic press.
Easy to use: No danger of cutting yourself or cloves sliding across the board (or room!) when you use a garlic press.
How to make moist chicken breasts every time no matter how you cook them.
How to clean a garlic press
Cleaning a garlic press tends to be the only complaint. Little tools that come with some presses are just one more thing to keep up with.
I have one method I use every time. I have a small cup of water at the ready, invert the hopper and set it in the cup . The cells of the left bits of garlic swell up and the remaining bit or bits pulls out easily. Usually by the time I am done with the meal. From there I put it in my soup scraps freezer bag.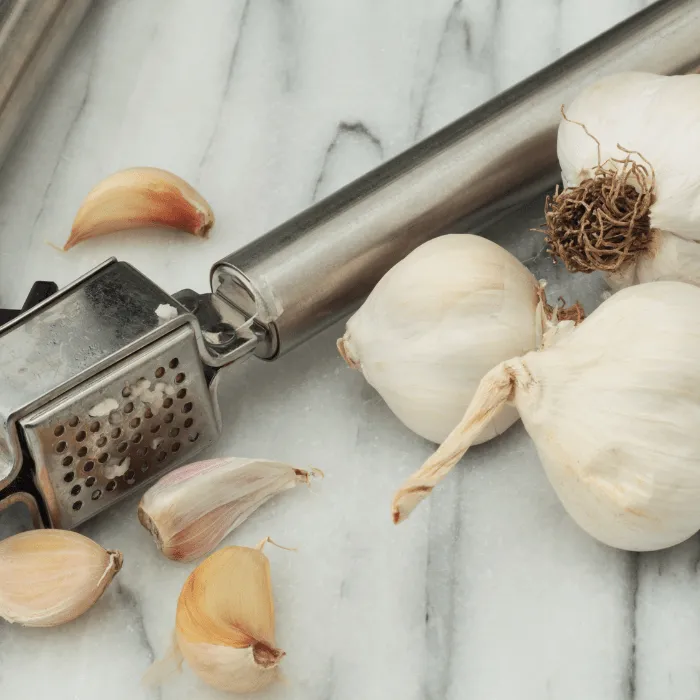 Which garlic press is right for you?
If you really want to treat yourself and feel like you will get a lot of use, go for America's Test kitchen garlic press of choice (Epicurious agrees), Kihn Rikon garlic press is the way to go.
I would caution against the style that rocks back and forth and get one with the hopper that presses the clove though otherwise that precious garlic juice will end up on the board like it does with the knife chopping technique.
I prefer this style of garlic press with a flat rectangle base for ease of cleaning with the water method. I've used a Rosle garlic press for over a decade.