Ads allow content creators to provide free useful and compelling content to the public. We may earn money or products from the companies mentioned in this post. See the Affiliates and Disclosures page in the top menu of this website for detailed information.
Suzette stitch crochet dishtowel pattern
I love the look of crochet kitchen dishtowels! I first started to use them to add visual interest to my food photography images but I found I was reaching for them on a day to day basis as trivets, placemats and moving around warm dishes. Single-ply crochet is not an effective proper potholder but all other warm, not hot, dishes, crockery and pans can comfortably be handled with this.
You may also like the matching free pattern for crochet dishcloth.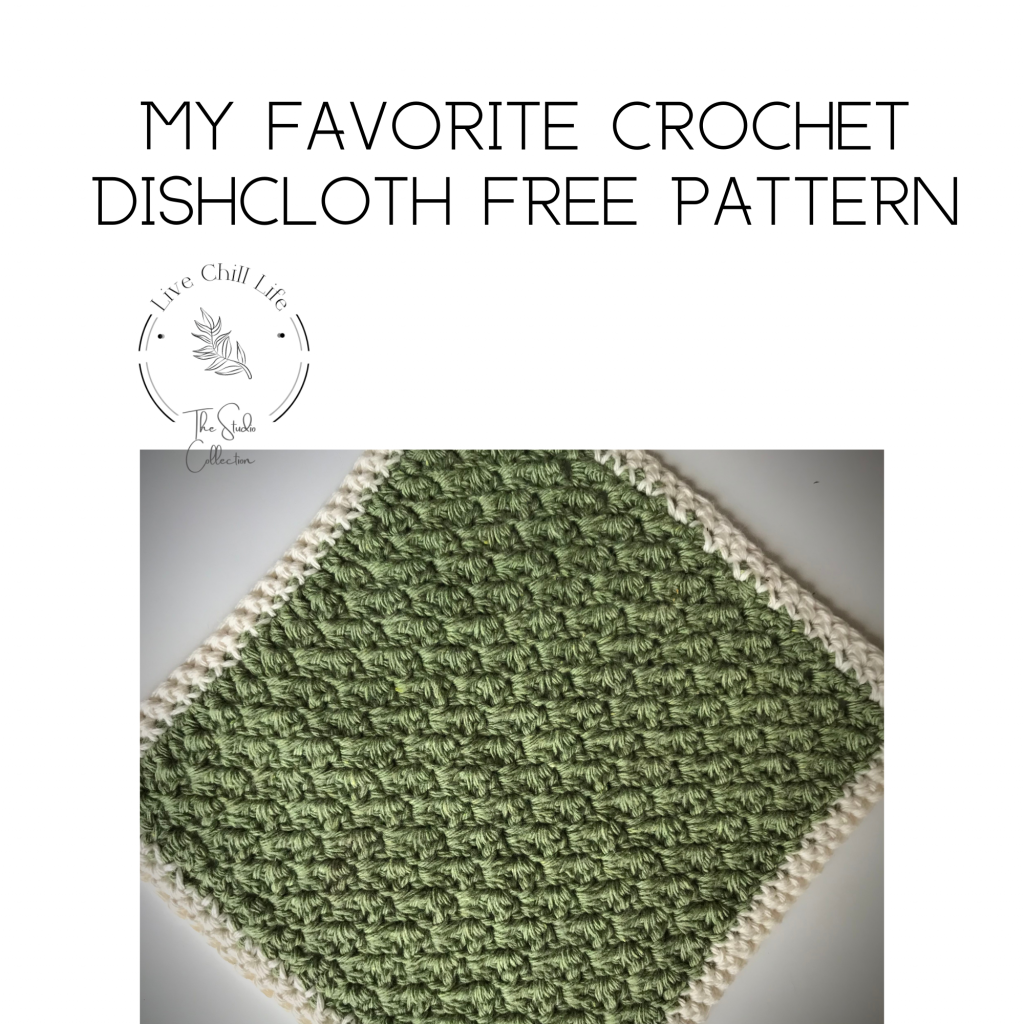 Handy tips on using cotton crochet towels in the kitchen
I like to put them under my mini crock casseroles for single-serve things like quiche (in the air fryer!), mac and cheese, or anything else you can fit into a gratin dish and bake to bubbly perfection. They absorb steam and moisture so your dishes won't leave watermarks. I also use smaller cotton crochet clothes for my toast to absorb moisture while I butter it and it stays crisp instead of sweating and getting soggy on one side from resting on a plate.
Always use pure cotton for your kitchen items so they don't melt, or worst case, burn / catch fire. Cotton is absorbent , doesn't hold heat and resists burning.
Making your own crochet cotton towels allows you to really customize colors to match your decor. You can even make them holiday specific so you have them to bring out at special times of year.
I love this towel so much I made it in multiple colors. For the teal and white towel I used paintbox cotton. The tan and white color set are lion brand 24/7 cotton yarn.
You may also like this soft floppy crochet dishtowel free pattern.
A PDF printable ad free version is available here: Click.
I designed project trackers! This is the large print version for tired eyes. So much easier than using apps, scraps of paper or a plain notebook.
Three project sizes, a handy ruler and hook guide inside the cover and plenty of rooms for notes in each pattern.
Buy it here.
Regular size print here.
I have had bad eyesight since age 18 so large print is a godsend when you can't see apps and dark yarn, let alone going from one to the other on a crochet-a-thon during a netflix binge.
Towel specs and tools
Finished size approx 14 x 18″. Notes in pattern to make wider and/or longer.
Supplies:
5 ounces worsted weight cotton, plus yarn for contrasting stripe (color A & B)
Size J & K crochet hooks (6mm & 6.5mm)
Tapestry needle
Scissors
Terms:
SC: Single Crochet
HDC: Half Double Crochet
DC: Double Crochet
SKS: Skip Stitch
CH: Chain
ST: Stitch
Make it:
Tip: Do not crochet tight stitches. Keep your wrist movements loose and comfortable. Towel should be a slightly open weave and drape to have a cloth-like movement. You may go up a hook size if you like to achieve this with worsted yarn. It will affect the finished size slightly.
Using size J hook chain 53 (or odd number of stitches to achieve the width you'd like).
Row 1:  Ch 1, turn and starting in second stitch from hook work sc across each stitch (52 st). Ch 1, turn. Maintain 52 count throughout .
Row 2: HDC in first stitch. *Skip next stitch and work (1sc, 1dc) in next st.*  Repeat from * finishing with HDC in last st. Ch 1, turn.
Row 3-10 repeat row 2. 
Begin accent row now
Row 11: After ch 1 turn, use K hook introduce color B across row 11 using a sc for all 52 stitches. Ch 1, turn.
Row 12-14: repeat sc across all stitches. Ch 1, turn.
Row 15-56 Return to J hook and color A
and repeat row 2. Or continue to desired length.
Row 56: Sc across all 52 stitches. Secure and weave in ends.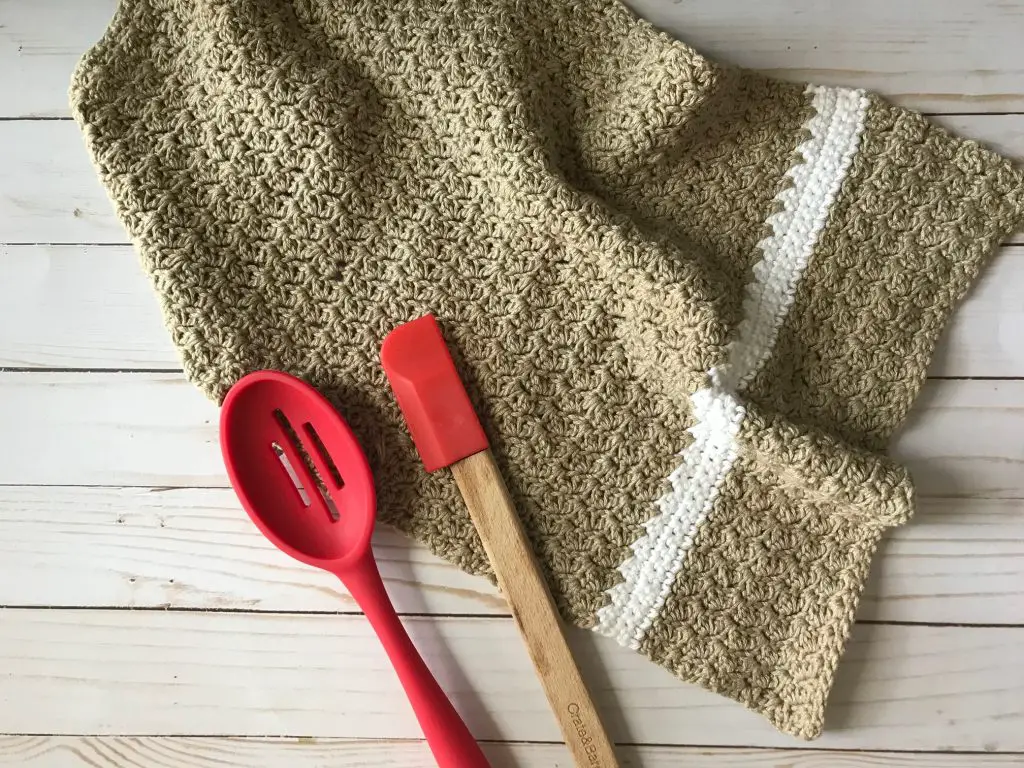 Tag me on instagram if you make this towel. I would love to see the color combinations you pick! @livechilllife