Ads allow content creators to provide free useful and compelling content to the public. We may earn money or products from the companies mentioned in this post. See the Affiliates and Disclosures page in the top menu of this website for detailed information.
Keep track of projects with a crochet project tracker
I find a paper crochet project tracker more useful than scraps of paper, crochet tracker apps or notebooks.
All of those options can be cumbersome, hard on tired eyes and can stop the zone you get into when working on your crochet or knit projects.
I don't know about you but I like the satisfaction of using my pencil to check things off. Apps aren't quite as fulfilling and certainly not good for tired eyes to go from stitch to phone or iPad. I also make my crochet time my no phone time. It's so nice to get back to simple life and disconnect from tech when I am doing my arts and crafts.
After months, ok YEARS of pulling out a tablet or notebook and writing down numbers , rows, mosaic tracking, etc I got a little fed up.
Keeping track of many WIP's in one place
May of us have several works in progress (WIP's) and keeping all those loose pages in order and in one place became a bit of a crafter nightmare!
Solution? Design a tracker with spaces and places for all the things related to project tracking.
No more scraps of note paper, wrinkled up note pads, drawing my own lines, check boxes, scribbled notes on patterns. It's exhausting and makes some projects more of a chore than the joy they are meant to be.
Check out this free crochet hat with brim pattern if you're looking for a fresh new hat design!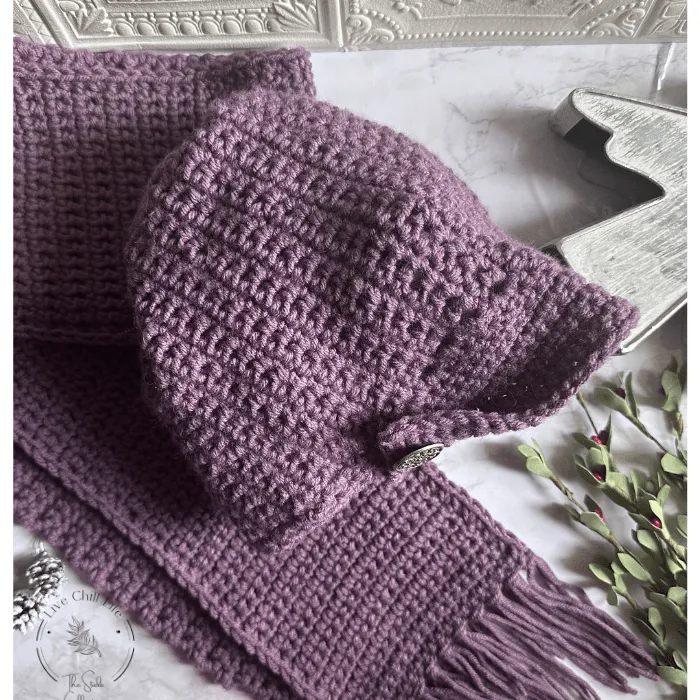 I created a tracker notebook that tracks three project sizes. Sections for smaller things like knit and crochet placemats, dishrags, etc.
Mid sized projects like home and garments.
Large projects like blankets and throws.
A project tracker just for crocheters and knitters – and designers
Each page has a place to track your project name, hook and needle size(s), yarns and any color or stitch changes you make along the way. It's great for knit and crochet designers too to work with as you created your latest and greatest design.
How to pick the right crochet hook
Keep track of crochet projects
How to prevent wrist pain from crochet