Ads allow content creators to provide free useful and compelling content to the public. We may earn money or products from the companies mentioned in this post. See the Affiliates and Disclosures page for more information.
What can you crochet for your pet?
If you want to make something for your pet these crochet patterns for pets are a great inspiration!
Make them a bed, a shirt, a collar and more. Yes you can crochet for your pet!
It is best to use a washable yarn like cotton or acrylic.
Cotton is best for summery pet shirts so pets don't overheat, even for pet beds if you have a long haired pet that doesn't seek out warm spots. Acrylic is best for cats or dogs that want warmth or for cold weather sweaters.
Table of Contents
Crochet pet collar patterns
Crochet pet collars can come in the form of a necklace style or hankerchief. Even whimsical collars!
An adorable collar and headband pattern that has a floral motif will deck your pet out in summery style. See the pattern for this sunny set.
Crochet pet collar pattern for small and mid size pets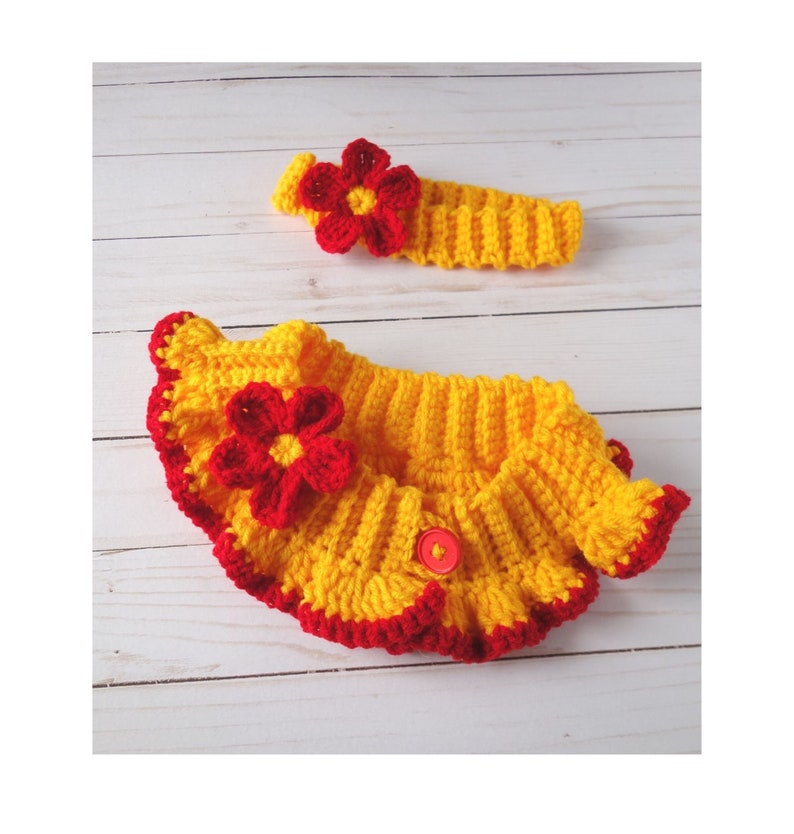 This crown jewel inspired pet collar can be worked up fast with scrap yarn, cotton or acrylic and have your pet in royal style in a matter of hours. Try using jewel tones like royal blue, garnet red or emerald green to flatter your pet' coat color(s) or eyes.
Customize to fit small to medium sized pets.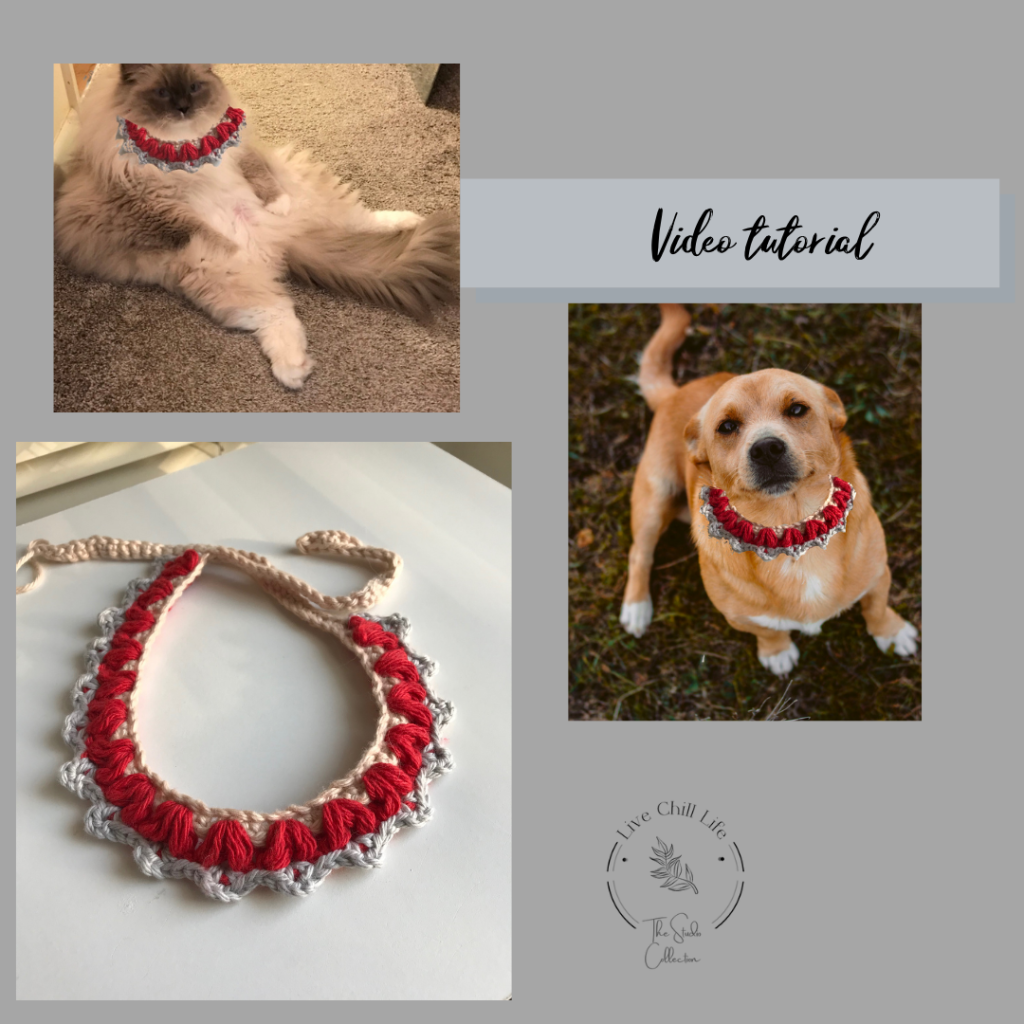 See the free pattern for the crochet crown jewel pet collar.
Is your cat or dog a bit of a badass? This crochet spike collar may suit them perfectly! Get the spike look without sharp tips, great if you have young children that like to roughhouse with the family pet.
See the crochet spike pet collar pattern.
Crochet pet hankerchief pattern
Pet neckerchiefs are very popular so why not make a crochet one for some handmade style? Consider making several of this style so you have some in holiday colors for Halloween, Thanksgiving, Easter and Christmas.
See the pet neckerchief pattern.
Crochet pet harness
What I love about this pattern is that you can customize it for a hard to fit pet . One that is in between sizes or a short coat makes regular harnesses irritating to the skin. Great for those of you who harness your cats for leash walks too!
See the crochet pet harness pattern.
Crochet pet bowl mat pattern
Pets make a mess when they eat and drink. Pet fountains splash a bit. Some pets even like to play with their water dishes. Enter an absorbent stitch crochet pet dish mat. This stitch uses about 50% more cotton yarn for more absorbing power.
See how to customize your pet bowl mat in the free crochet pattern post.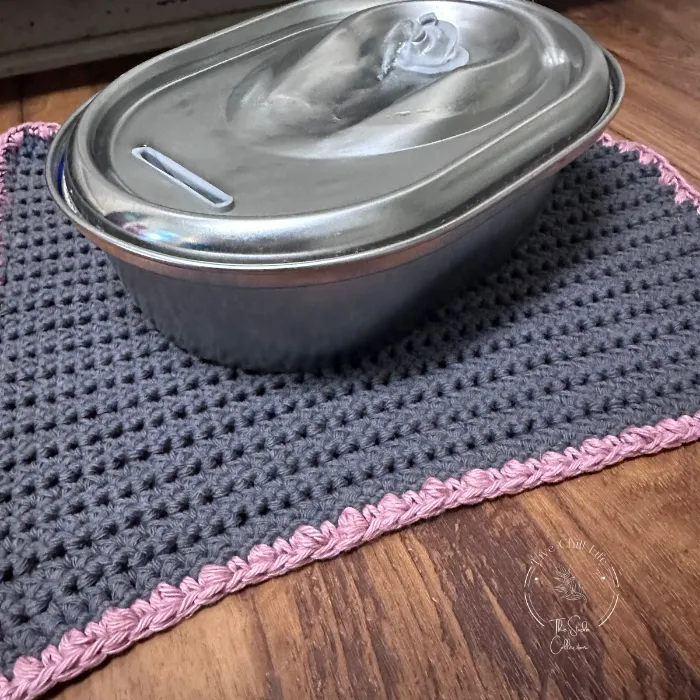 Crochet pet bed patterns
Your pet loves a place that is just for them, often times to get away from hustle and bustle and get a deep comfortable sleep.
soft sided crochet pet bed
Your cat or dog will be hugged in comfort with this soft plush high side crochet bed pattern. When open , the sides look like a flower then cinched up to snugly tuck in your fur baby. What could be cozier to nap in for hours on end?
See the crochet pet bed pattern here.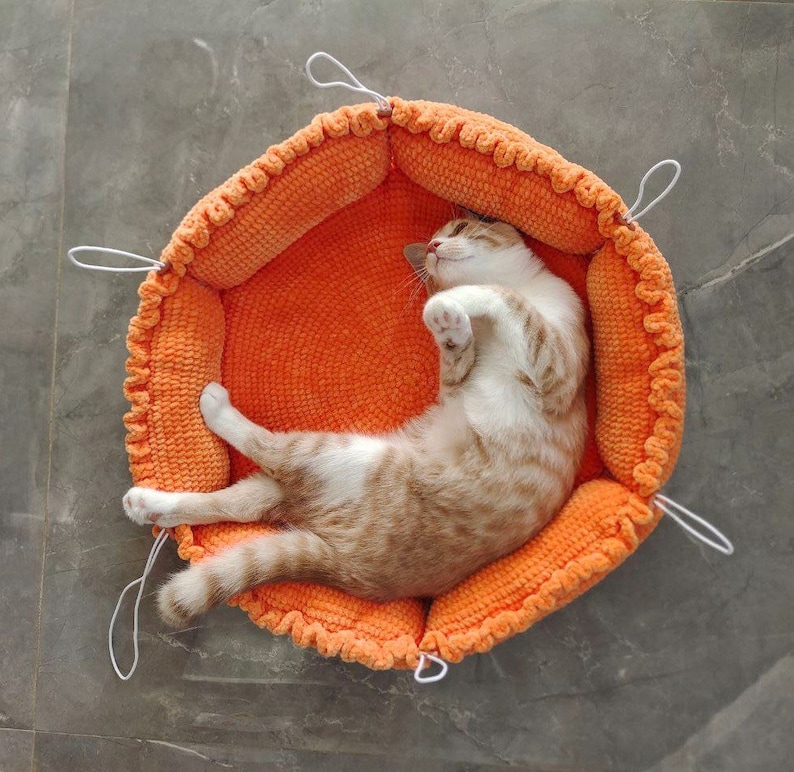 heart shaped crochet pet bed pattern
A sweetheart of a bed design, this shape tucks into a corner for a more secure feeling when napping.
See the giant heart pet bed crochet pattern.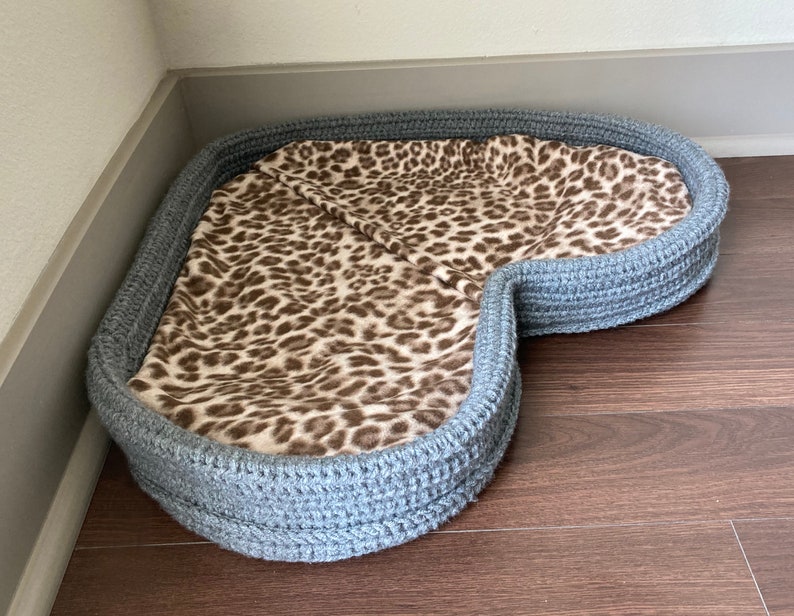 If you're going for the pretty factor this pet bed fits the bill! Ribbed donut edging surrounding a beautiful granny square bed. For a cat or smallish dog it measures 22″ x 27″.
See this pretty pet bed pattern.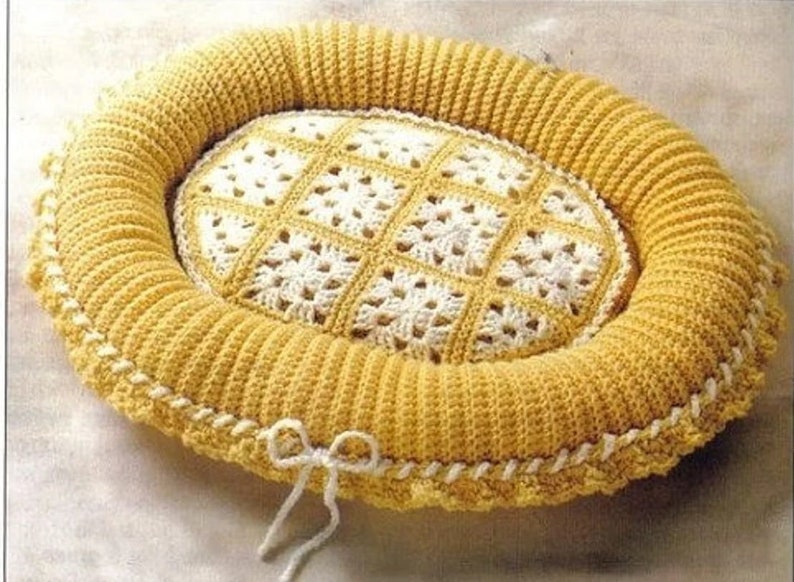 crochet cat cave pattern
If you prefer a cave style pet bed for your fur baby this fun one will allow your pet to hide away with a clear view to spy on humans from the safety of an enclosure.
See the cat ear pet cave crochet pattern.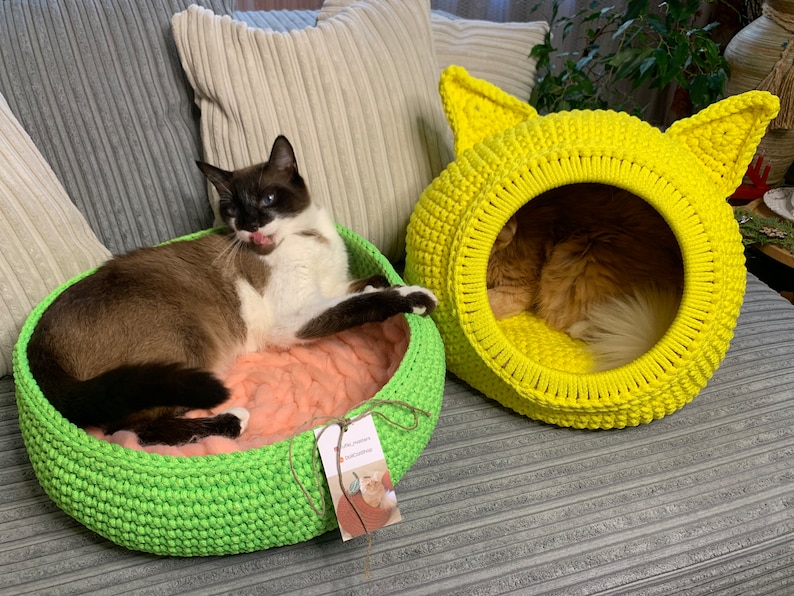 Crochet pet sweater patterns
Whether it's to dress up your furry friend or for warmth these are some adorable and functional sweaters you can crochet for your pet.
Fluffy crochet small pet sweater
A textured striped sweater that is so adorable you'll want to put it on your pet everyday!
See the fluffy pet sweater pattern by Carol Ballard.
Large dog crochet pet sweater pattern
If you have a larger dog this sweater will fit him or her. With a stylish neckline and button closer it will be easy to get on and off.
See the large dog sweater pattern from Heart Hook Home.
Mid size dog pet sweater pattern
For small to midsized dogs this simple yet stylish sweater will fit the bill. Make it solid or two tone as shown on the dog model. This pattern is worked in one piece.
See the mid sized dog sweater crochet pattern.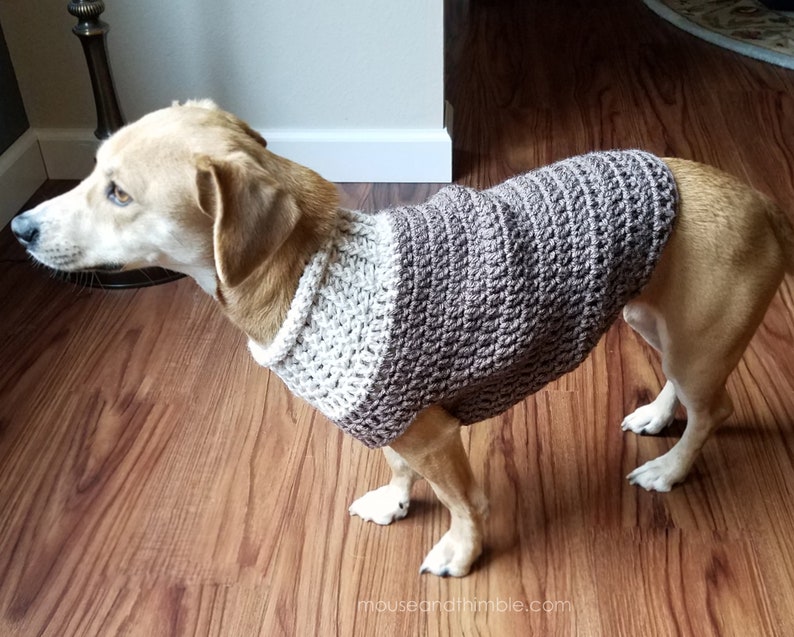 Yorkie crochet pet sweater pattern
If like an over the top frilly style sweater for your little sweetling this ruffle sweater will be perfect for your toy sized dog like a yorkie.
See the ruffle sweater pattern.