Ads allow content creators to provide free useful and compelling content to the public. We may earn money or products from the companies mentioned in this post. See the Affiliates and Disclosures page in the top menu of this website for detailed information.
Save $150 a year with effective DIY dishwasher detergent
DIY dishwasher detergent is a great way to save money on dishwasher detergent costs. With just a few simple ingredients and a few minutes of your time, you can make an effective and affordable dishwasher detergent that will keep your dishes sparkling clean.
Grocery prices keep going up so saving where you can is one way to manage your weekly shop expense. I have been so impressed with this homemade dishwasher detergent.
I had been getting fed up with even generic brand dishwasher pods prices. I was determined to find a better more economical way to get dishes clean in the dishwasher.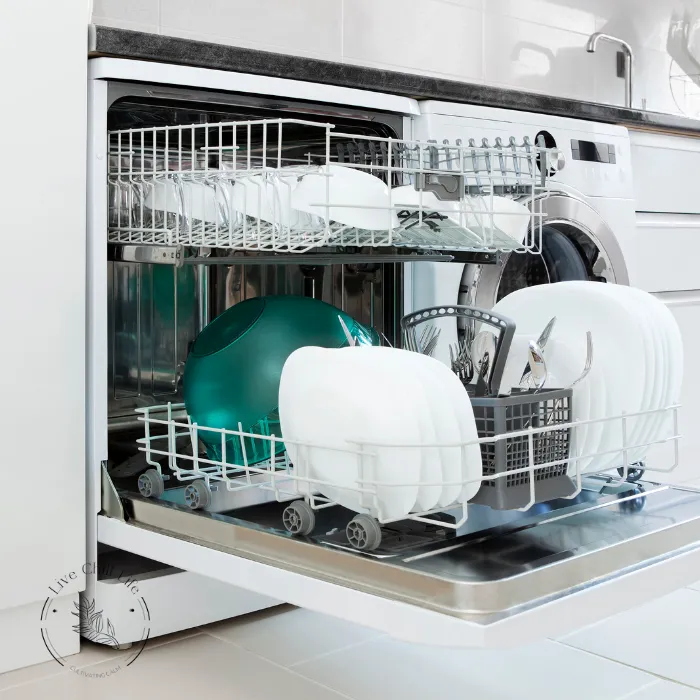 I am happy to hand wash dishes but some things are so messy and cumbersome the dishwasher is the best option. Now that I have a big batch of DIY detergent that is just pennies per use, the dishwasher gets used much more frequently AND it's cut my water bill.
I have been impressed with sparkling spot free glasses and even greasy silicone baking pans from roasting skin on chicken comes out shiny, clean and completely free of grease.
I have a cooking channel and the days I am filming and editing I don't want to deal with all the extra dishes to clean so I was finding I needed to use the dishwasher more often.
How much you can save with DIY dishwasher detergent
My first haul of the ingredients needed for this detergent blend, calculating how many loads it would wash and then compared it to other commercial dishpacs, my jaw dropped at how much savings comes from making this detergent yourself.
After buying the ingredients (I had two of them on hand already) I had enough to make 480 loads. Look at the savings!
Easily clean a cloudy vitamix cannister
How to make homemade dishwasher detergent
Of the different combinations you will find of homemade dishwasher detergent, I find this combination to be the most effective with consistent results.
Storing your detergent
First get the storage container to store your mixture away from moisture. I use a glass cannister from Dollar Tree. My container is large enough to mix in, so take that into consideration so you don't need to dirty a glass mixing bowl.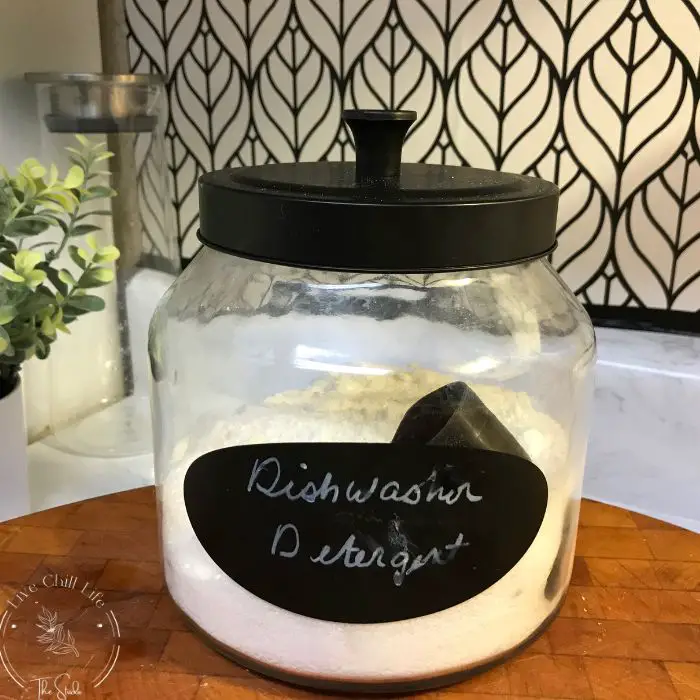 You will need a container that will hold at least 3 cups of volume. Mine holds 12 cups. I keep a plastic scoop in it that holds 1 Tbsp (28 Grams) from a protein powder tub that was empty.
You can find mini coffee measuring scoops or other type of scoop. Or just use one of the dirty Tablespoons you're about to put in the washer!
You may like: Sustainability practices in your kitchen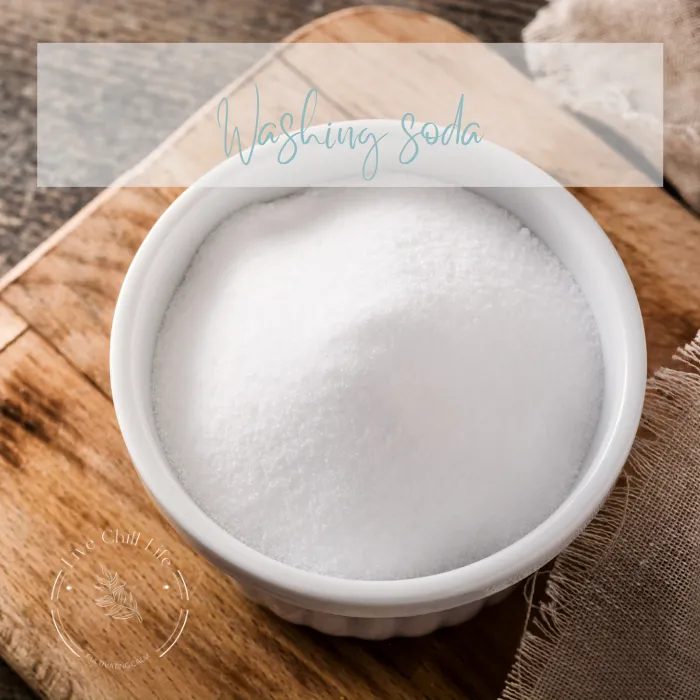 Now Mix the following (these are the exact items I use but you can try other brands)
Citric Acid or Kool Aid type lemonade drink mix (the small packets without sugar)
Kosher salt for it's abrasive ability
If you'd like to add a few drops of essential oil like lemon, orange, or a blend it will give your mixture a fresh scent.
Mix ingredients in proportion shown in graphic.
Use one Tablespoon per load.