Ads allow content creators to provide free useful and compelling content to the public. We may earn money or products from the companies mentioned in this post. See the Affiliates and Disclosures page in the top menu of this website for detailed information.
What are good gifts for cat lovers?
"What can I give a cat lover as a gift?" This is a common question that many people ask themselves when trying to find the perfect present for a cat enthusiast. Luckily, there are plenty of options in this gift assortment that are sure to delight the cat lover on your present-giving list purrfectly.
In this gift guide I have a collection of everything from home decor, games, wearables and more so you're sure to find the ideal thoughtful gift for your cat loving friend.
Table of Contents
Cat socks
These adorable cat socks have cute cat ear detail, whiskers and a cheery kitty face that peeks out above shoes.
80% Cotton, 15% Acrylic, 5% Spandex help socks keep their shape. Sock size fits average feet up to a US size 10.
Check out the socks on Amazon.
Cat monopoly
Does your cat-loving friend also love playing games? Catopoly lets you buy your favorite cats such as the Tonkinese, the Ragdoll, the Abyssinian, the Sphinx or the Maine Coon. Land on Catnip and collect everything in the center of the board. Collect Litter Boxes and trade them in for Fish Bones.
You may have to pay dog tax to get past the neighborhood bully, a spike collared bulldog, or worst of all, you may fall in the water and be out for three turns. Cat-astrophic!…there's nothing madder than a wet cat! Cat-opoly is great fun for family and friends. A perfect gift for all cat lovers.
Check out catopoly on Amazon for ages 8 and up.
Cat pashmina scarf
This elegant novelty scarf will keep your cat loving friend warm and in style while showcasing her love of cats.
Scarf measures 180 x 80 cm.
See details of this soft cashmere blend scarf on Etsy.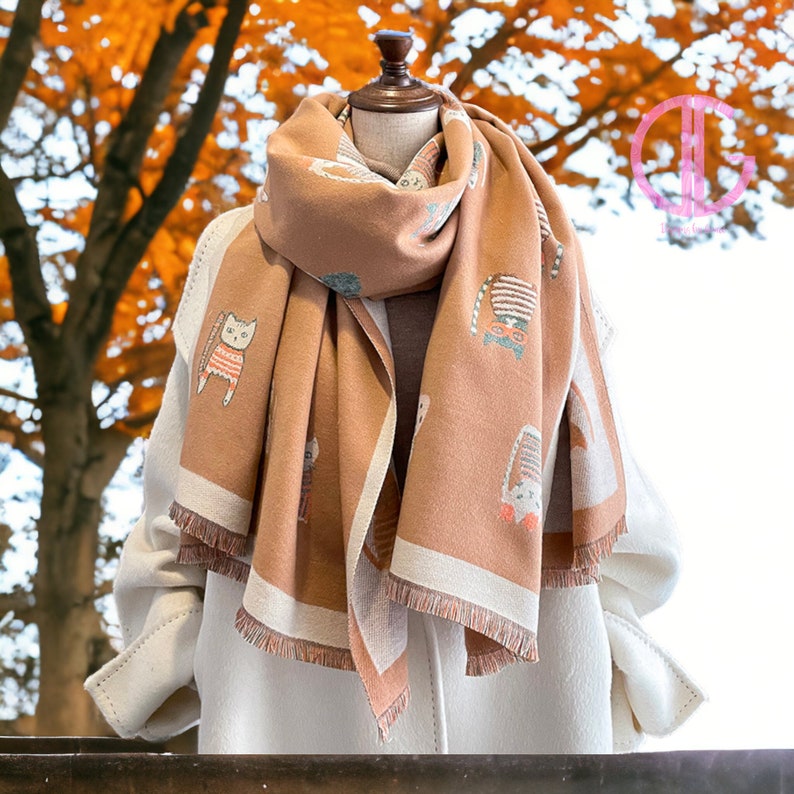 Cat print for framing
I bet you smiled when you saw this image! If you did your cat-loving friend will too!
Once your print arrives find a DIY frame at your local craft store or big box store. Check the size of your print before ordering to make sure the frame size is readily available.
See the print on Etsy.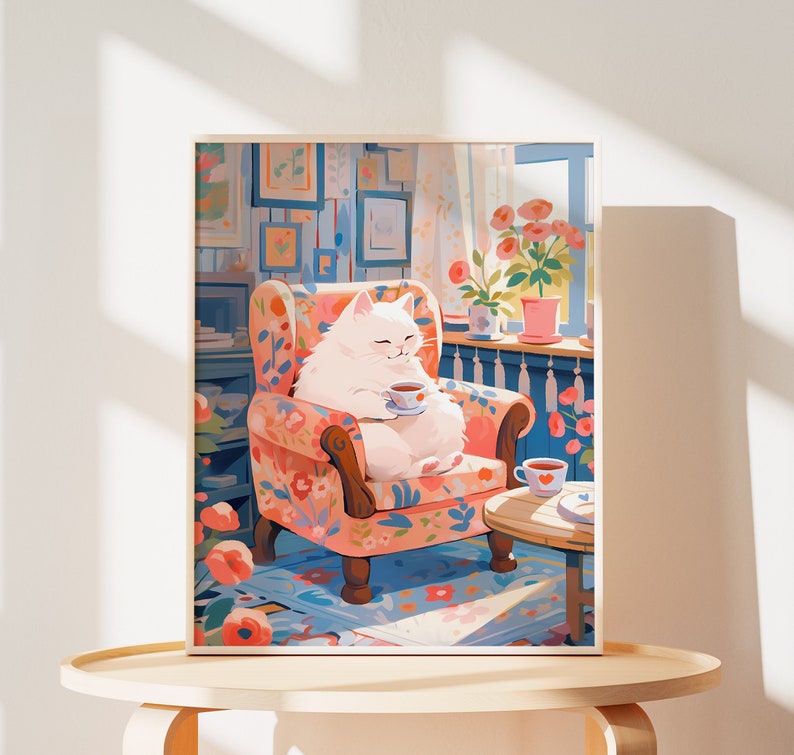 Fat cat candles
These cute cat soy candles come in a variety of colors and scents. Measuring 7 x 6 cm, your cat lover can sit the sitting cat candle almost anywhere.
Candles ship from California.
See the cat candles on Etsy.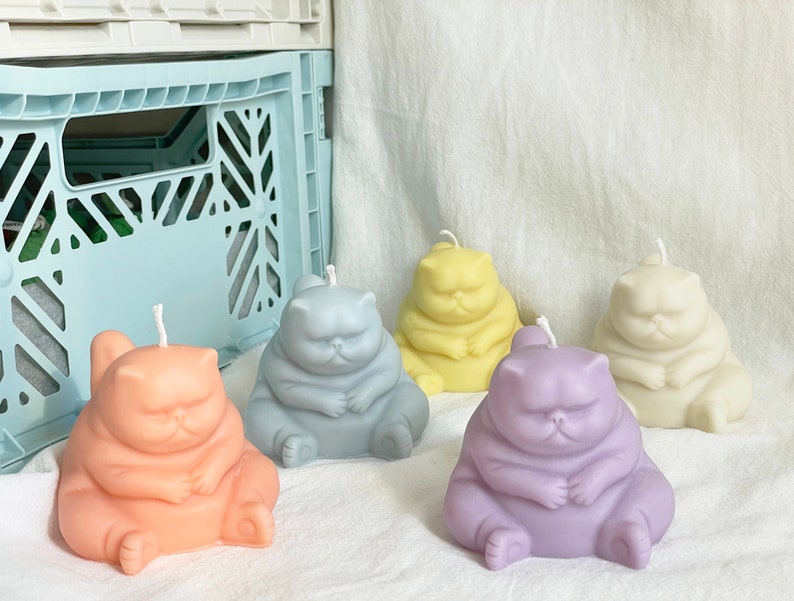 Cat lover blanket throw
This soft lightweight flannel throw is great for your cat lover to curl up with his or her cat. Novelty Kawaii cat design is cheerful.
Washable 50 x 40″ size. See the novelty cat blanket on Amazon.
Cat crystal ball
A classic cat silhouette is the focus of this elegant crystal ball.
Crystal Cat Ball Paperweight Size: This crystal ball paperweight size is about 2.3in (5.8cm),net weight is 295g, with metal stand.
Check out the cat crystal ball paperweight on Amazon.
Positive affirmations cat themed deck
An affirmation against anxiety in a cat-themed card deck. Who doesn't need some positive reminders about life from time to time? Even better when served up with the cheering face of a cute kitty.
Crochet cat patterns
If you crochet there is a whole new world of things you can make for your cat lover (and their cat). Check out this post on 10 crochet patterns for cat lovers.
Cat mug with cell phone holder
Who doesn't watch something on their phone or play a game while sipping tea and coffee? This cat mug is designed with usability in mind while being entirely adorable!
Dishwasher safe cat mug on Amazon.