Ads allow content creators to provide free useful and compelling content to the public. We may earn money or products from the companies mentioned in this post. See the Affiliates and Disclosures page for more information.
Make better pumpkin pie with this one tip
Whether you love pumpkin pie or just like it this one thing will make it so much better!
No more watery low flavor pumpkin. Spices shouldn't be what make your pumpkin pie filling flavorful. It should start with a flavorful pumpkin puree and I am going to tell you how to easily make that happen.
I CONFESS I HAVE NEVER HAD A LOVE OF PUMPKIN PIE UNTIL NOW. My family always had a fruit pie and my mom would prepare two standard libby's pumpkin pies because she knew she wanted to eat them for the days to come. I found them a bit low on flavor and watery. Mom just followed the recipe so it wasn't her fault I didn't like them.
This is because I knew without knowing, there is a better way to great pumpkin pie and I am sharing it with you in this post.
If you are new around here, for a decade I was a private chef to the rich and famous. I share some recipes, tips and stories now and then in my videos and posts.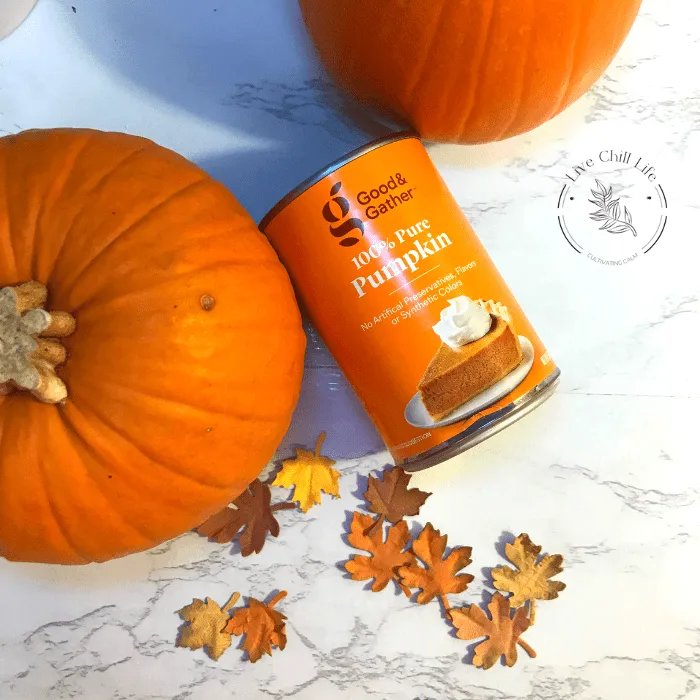 I use fresh sugar pie pumpkins for this but the technique will work with canned filling.
Pumpkin contains a lot of water, as do most fruits and vegetables. Water has no flavor! So for this technique, after initially roasting the pumpkin, we will be scooping out the flesh (or opening the can) and smoothing it onto a baking sheet and evaporating most of the water.
I am also sharing with you the link to my absolute mind blowingly delicious pumpkin pie. It's the one thing I go all out on for my Thanksgiving. It really is that good.
This will concentrate the pumpkin flavor and give you a far more flavorful base for your pie filling.
If you keep pumpkin on hand to make homemade pumpkin spice drinks, it is not necessary to do this following technique. It will be too thick to mix into beverages.
You may also like these tips for making Thanksgiving easy
How to roast pumpkin
Sugar pumpkins are 2-3 lbs and are a different type than the pumpkin you use for carving a Jack-o-lantern.
See video link to this process below.
Set it so that the bottom lays flat on your cutting board for stability. Cut through the stem on top then all the way down to the bottom (vertical cut). Remove seeds and fibers.
Brush the outside skin with a neutral oil like avocado oil to keep it soft while it bakes.
Bake the halves face down on a baking sheet lined with parchment paper til soft. 45 minutes at minimum. Check with tines of a fork and it should be incredibly soft all the way through when you pierce through it.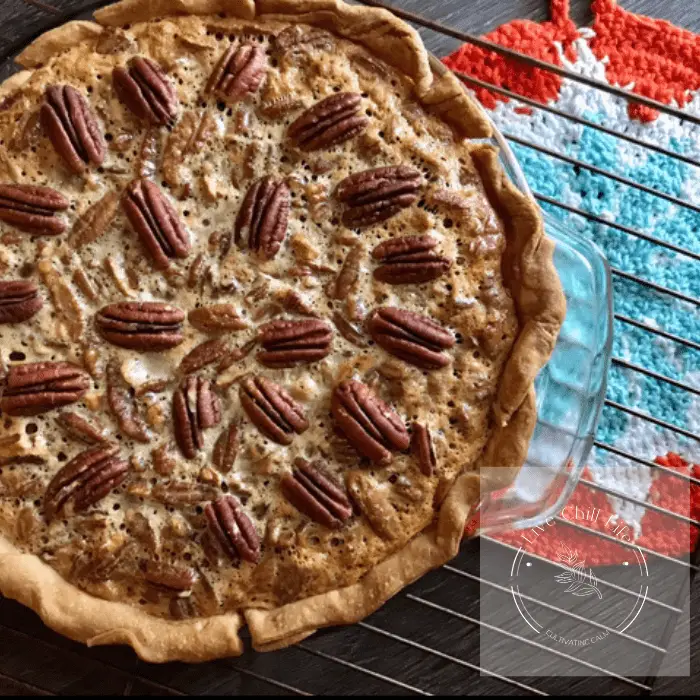 Double bake the pumpkin flesh
Scoop the flesh out of the shells , mash with a fork and spread evenly in a shallow layer over a baking sheet. I line with parchment paper for easy removal and clean up. I
If using canned pumpkin , spread it over the baking paper.
Roast at 350, stirring it around every 15 minutes to make sure all the wetter areas are exposed to the heat so that it releases the water off as steam. Be careful when you open the oven each time because there will be quite a bit of steam!
Repeat this process until pumpkin is thick and some areas begin to lightly brown. This creates a huge amount of flavor! Expect it to be 45 minutes. Some areas will get a bit caramelized and this equals flavor!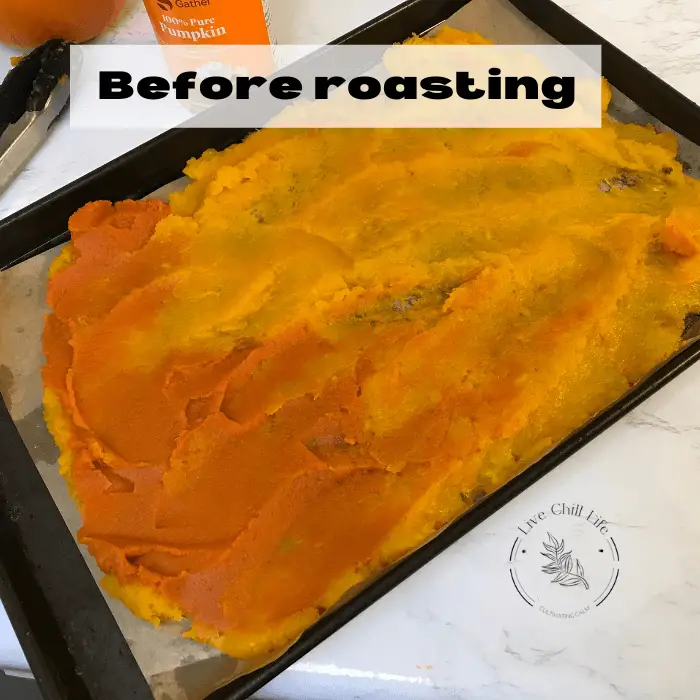 Expect your pumpkin to reduce by 30-40% so buy twice as much as you think you need of the canned pumpkin. Do not over-roast so that it becomes a dry paste, you just want to reduce the moisture level. It should be fragrant and spreadable with a slight bit of moisture. Something alone the line of somewhat thick mashed potatoes.
This is the pumpkin pie recipe I use with the change of using this double roasted pumpkin and vanilla bourbon instead of rye. This recipe along with the better pumpkin filling has turned me into a pumpkin pie lover! I could not stop eating it.
Storing cooked pumpkin
I will roast up to three sugar pumpkins, do the reducing process then freeze it in ziplock bags so I have it to use during the year.
Video of how to do this pumpkin technique.