We may earn money or products from the companies mentioned in this post. See the Affiliates and Disclosures page for more information.
Using staples like nonfat milk powder, lemon juice, confectioner's sugar and ice water you can make a nonfat whipped topping fast!
Looking to whip up an all natural whipped topping that won't blow your diet? You may have the ingredients above on hand right now.
Get your stand mixer out, chill it down and let's whip up some topping!
How to make nonfat whipped topping
Video at end of post
This recipe will have a dreamy light topping ready for your spring and summer desserts in a flash.
I have it shown in preparation of a tropical yogurt layered parfait using fresh mango and raspberry purees and some dragonfruit cubed up for fun (it doesn't really taste like anything , does it?)
Makes 10 servings
Ingredients:
1/2 c. nonfat dry milk powder
1/4 c. ice water (have more ice on hand to chill the bowl and beaters)
1/4 c. powdered sugar
1/2 tsp vanilla extract
3 Tbsp lemon juice (bottled is fine)
In mixing bowl of electric mixer add ice and some water along with the blades to chill them well while you gather ingredients.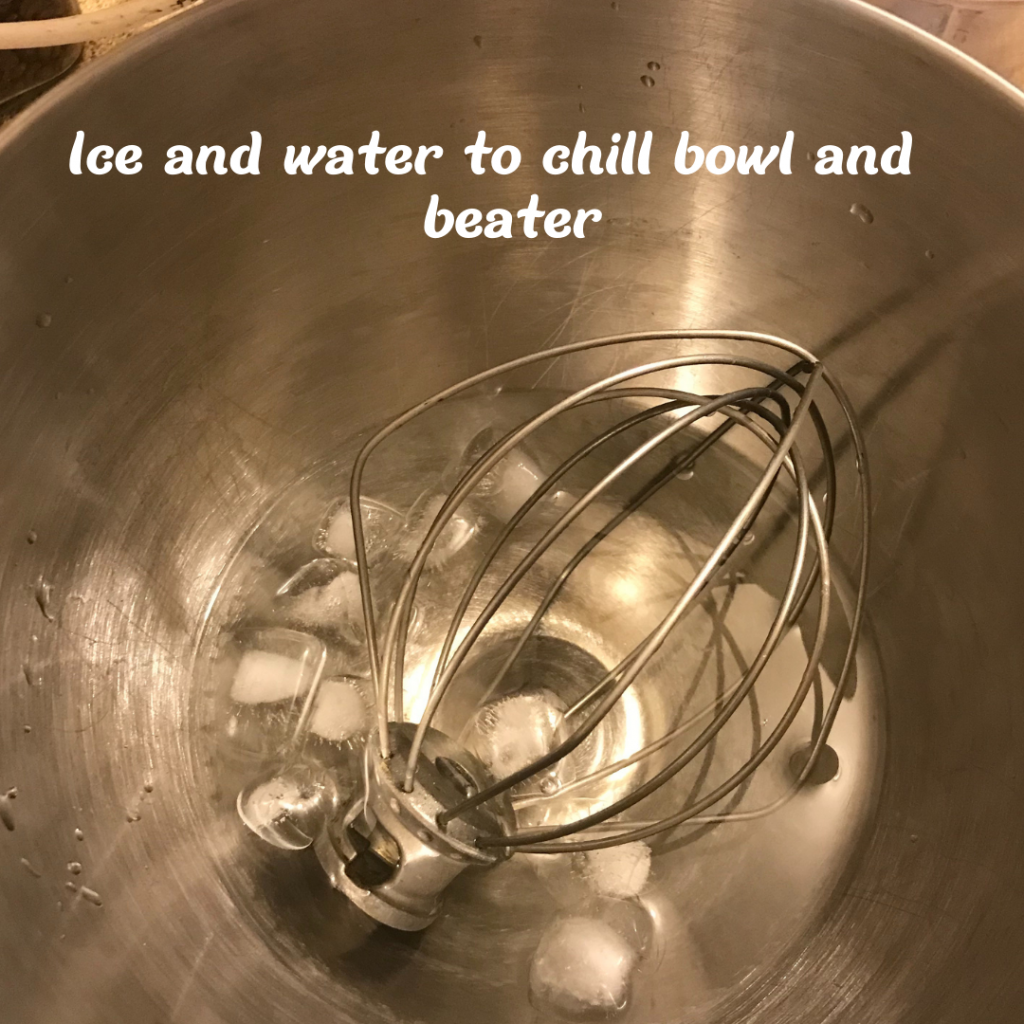 Empty ice water from bowl and add in 1/4 c ice water and the milk powder and blend on high speed until soft peaks begin to form. This will take 2-4 minutes depending on your mixer.
Add in remaining ingredients and continue to mix on high speed until firm, another 2-3 minutes.
Use soon after making. This mixture breaks down like whipped egg whites would, slowly changing texture and letting off liquid after about 90 minutes – 2 hours.
Nutrition:
1/10th serving
cal: 25
protein: 1.2 gr
fat: 0 gr
carbohydrate: 5.2 gr