We may earn money or products from the companies mentioned in this post. See the Affiliates and Disclosures page for more information.
No need to heat up the kitchen for a sweet summertime treat that is bikini season friendly.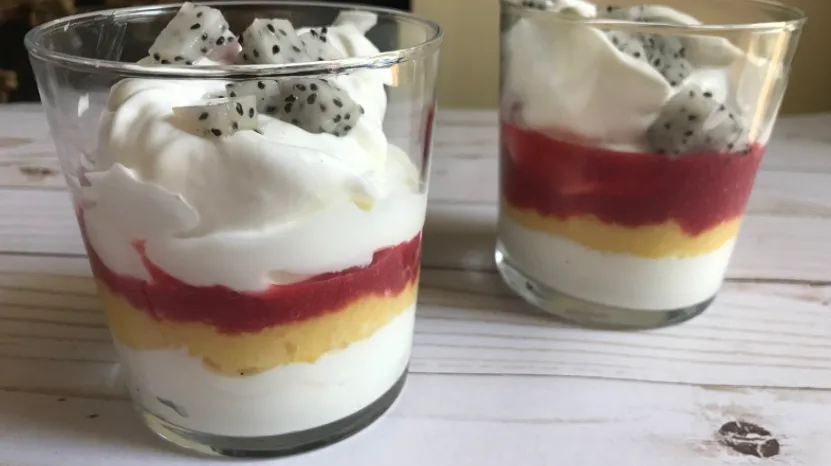 Light, refreshing and easy on the waistline, this tropical inspired layered yogurt parfait is a terrific low calorie options full of nutrition and protein. Packing nutrient dense fresh fruit puree and plenty of calcium you have a healthy treat, done lickety split!
Ingredients:
plain greek yogurt (4%, 2% or nonfat) allow 2/3 c per parfait
sugarfree vanilla syrup to flavor yogurt (I like Jordan's best)
fresh or frozen mango chunks, pureed
fresh or frozen raspberries, pureed and strained of seeds
nonfat whipped topping (recipe here or video at end of post)
optional dragon fruit cut into small cubes for garnish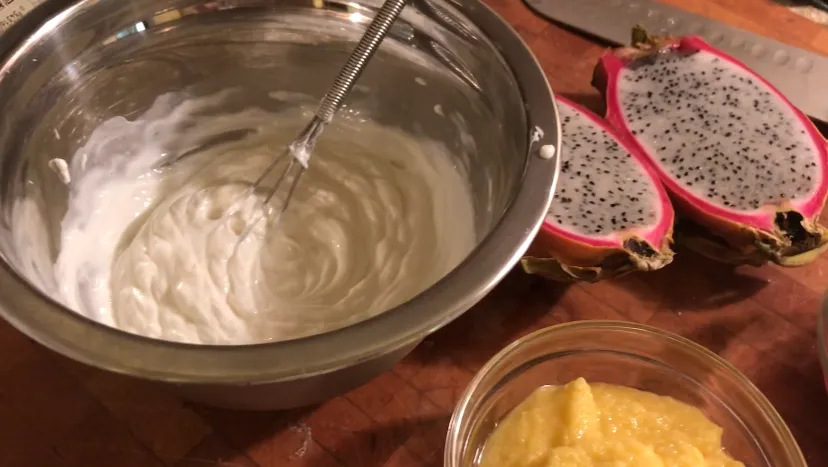 Mix yogurt with vanilla syrup to taste. If it is still too thick add a bit of milk.
Layer yogurt into bottom of serving glass or dish . I use glasses for old fashioneds for my summery parfaits.
Then using a spoon, carefully layer in mango puree, smoothing gently. Add raspberry puree on top of mango puree careful not to disturb the layer below.
Add on more yogurt then spoon over nonfat whipped topping. Garnish with dragon fruit cubes or fresh raspberries.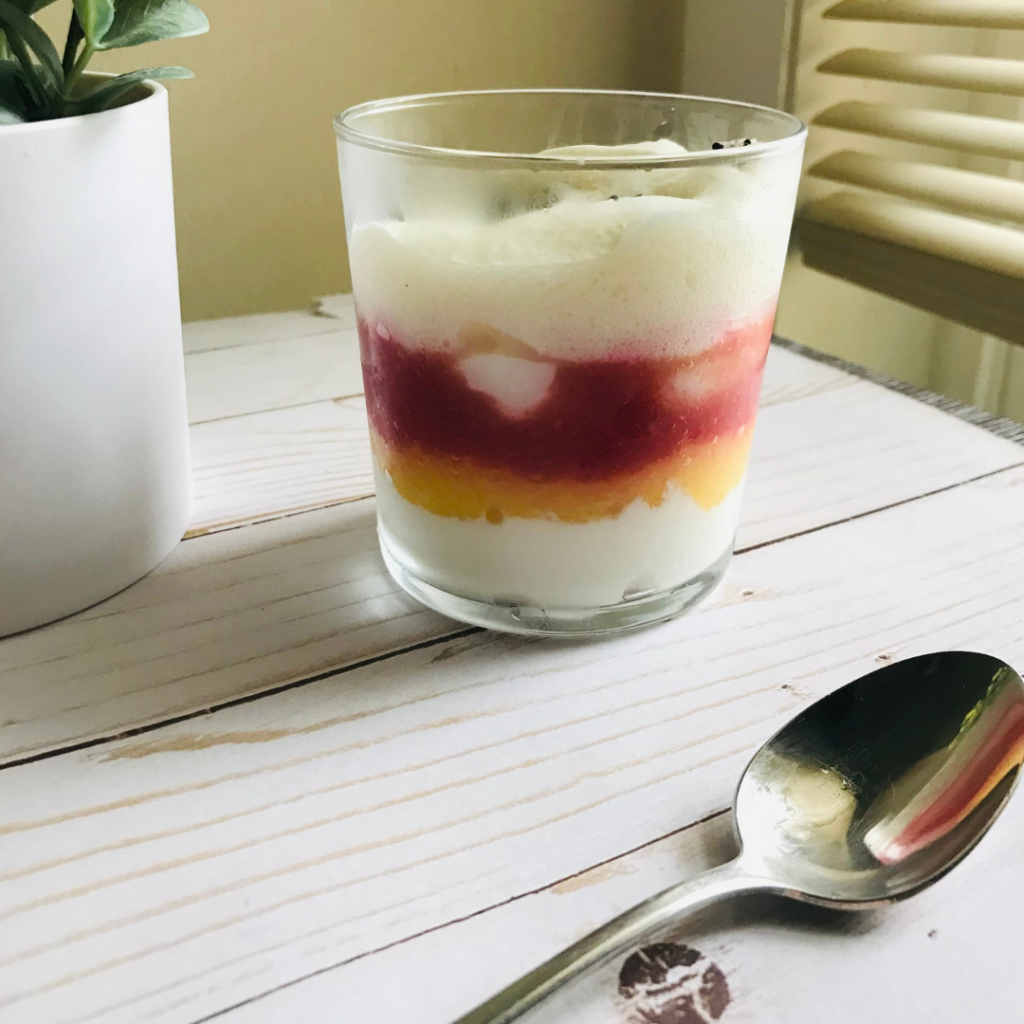 You may make 2-3 hours in advance of serving by storing in the fridge immediately after preparing. The nonfat topping will begin to change consistency after that.