Ads allow content creators to provide free useful and compelling content to the public. We may earn money or products from the companies mentioned in this post. See the Affiliates and Disclosures page for more information.
How to avoid hard frozen cottage cheese ice cream
Having trouble with the trendy cottage cheese keto ice cream being too hard and unscoopable? I have the answer.
If you, like me, found after you made and froze your cottage cheeseketo ice cream base only to find it hard as a rock (and full of ice crystals) you were left scratching your head.
Who wants to buy a single use item such as an ice cream maker for such a simple two ingredient keto desert item?
Table of Contents
You may like these 5 summer cocktail recipes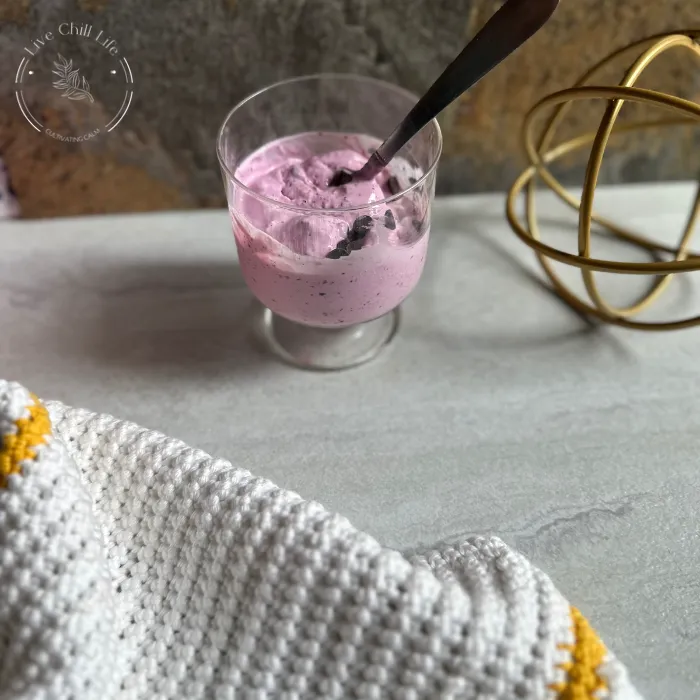 I asked my brain to find the answer and it did! Some time ago I made the BEST (hand to heaven it really is) fro yo from Emma Fontanella ,a pastry chef who gives us the gifts of her recipes on youtube. I used her technique to make low cal low carb cottage cheese ice cream that comes out like soft serve. Emma's decadent fro yo recipe is high fat , high calorie and full of sugar but worth it if you can tolerate the carbs.
Those of us who cannot, this method is for you.
Let's get makin!
Equipment: Blender, nutribullet or immersion blender, ice cube tray (silicone molds work really well for this).
I use the cuisinart smart stick set.
Ingredients:
Full fat cottage cheese (plan for 1/2 c. per serving)
Sweetener (honey or sugar free sweetner of your choice) I am using jordan's skinny syrup in Vanilla
Heavy cream or half and half as needed for finishing
Optional citric acid if you want a tangy yogurt style flavor
You may also like this diary free keto pudding
How to make homemade ice cream that doesn't freeze solid
Technique:
Make the ice cream base. Put your cottage cheese and sweetener of choice to your taste in your high speed blender of choice. Add a bit more than you think you need because when cold our taste buds aren't working at 100%. If using citric acid, measure a scant 1/4 tsp per 2 cups of cottage cheese to get a more sour yogurt flavor.
Blend til smooth. We don't worry about flavoring the base beyond perhaps some vanilla at this point.
This base method is so you can make whatever flavor you like each time you make a serving. More on that later.
You may like these high protein breakfast ideas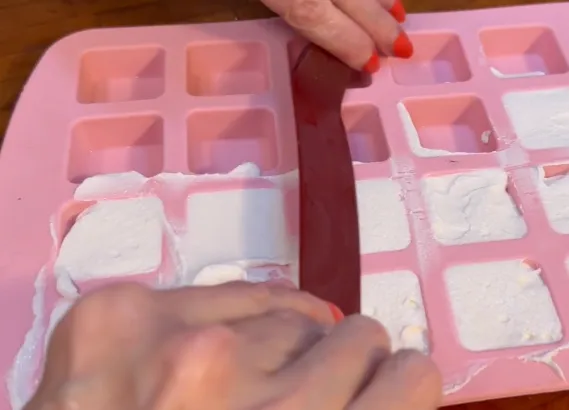 Now, get your ice cube tray read and pour the cottage cheese base into it. Freeze 4 or more hours til firm (if you want to enjoy same day) or hard.
Store the cubes in a resealable plastic bag.
When you're ready to make a portion, use 5-8 "cubes". If they are frozen hard, allow them to soften just a bit so your blender can handle them. I need about 30 mins of thaw to make my size cubes soft enough to blend and not destroy my blender motor.
Put the slightly softened cubes into your blender along with the flavoring of choice. Use 1-2 tbsp of cream to thin the mixture and allow it to blend. Blend enough but do not overblend or it will become overly soft from the heat of the blender.
If this does happen- don't fret- simply put the blender container into the freezer for 15-30 minutes to refirm it.
Here are some suggestions to flavor your low carb ice cream:
peanut butter or peanut butter powder
Keto mint chip ice cream
sugar free chocolate chips and mint extract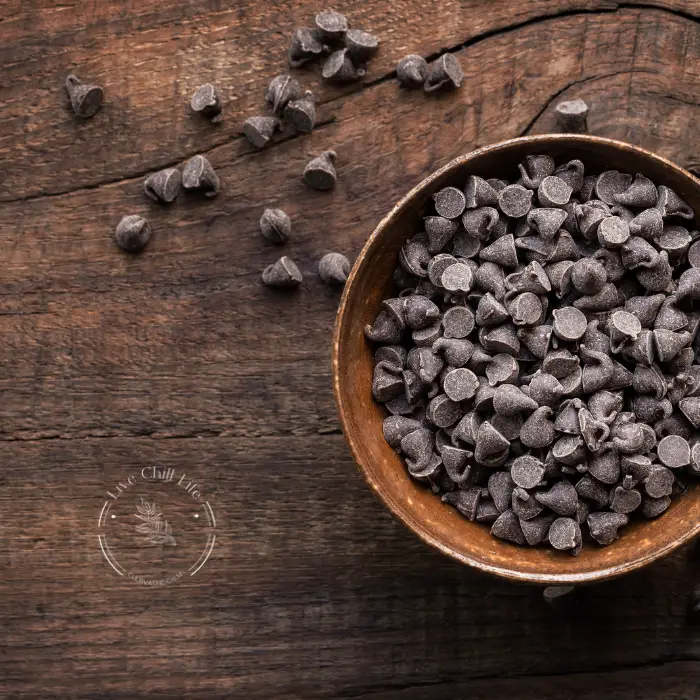 Low carb fruit ice cream
frozen berries (some dark sugar free chocolate chips are nice with berries)
Other types of easy fruit ice cream
Low carb butter pecan ice cream
add browned butter that has come to room temp and chopped pecans
Your carb count will vary based on serving size, cottage cheese that you use and mix ins. Version I have shown is 1/2 cup. 8 grams of carbs which fits in with the 30 grams or less of carbs per day my body tolerates. Just under 200 calories.
You may also like these 10 best desserts for weight loss.
How to make cottage cheese keto ice cream video