Ads allow content creators to provide free useful and compelling content to the public. We may earn money or products from the companies mentioned in this post. See the Affiliates and Disclosures page in the top menu of this website for detailed information.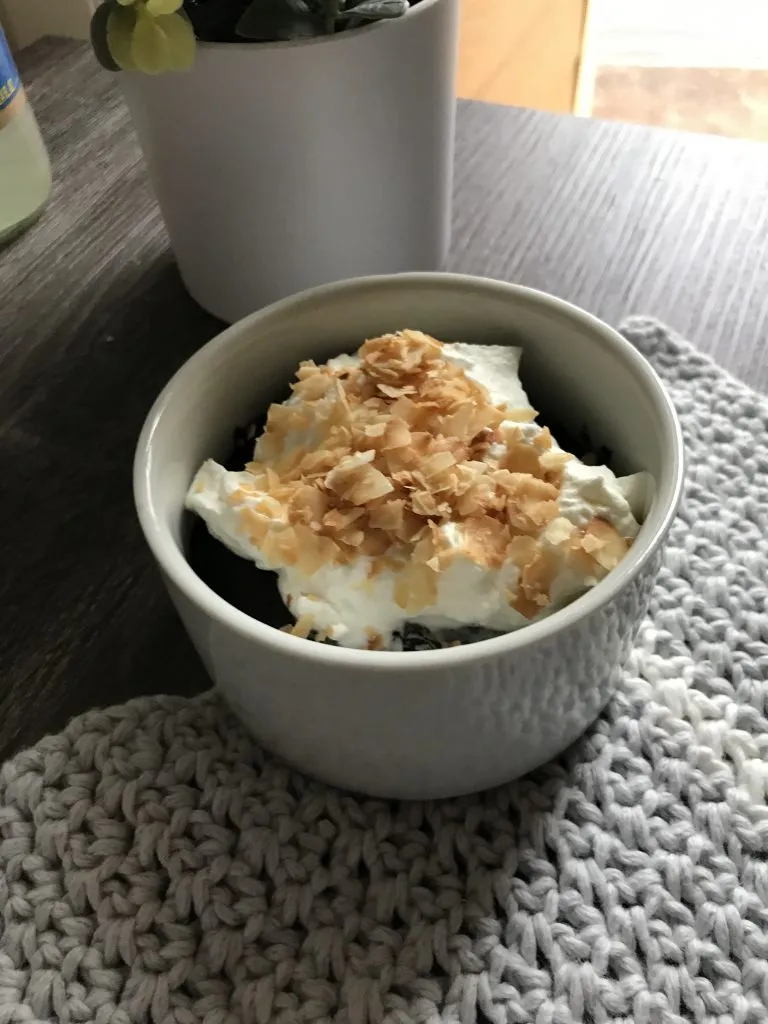 Dark chocolate and coconut lovers I am her for you. I am one of you.
The #1 reason I like this mug cake is portion control. I don't trust my self control where chocolate coconut treats are concerned. There are no eggs in this mug cake yet it still yields a fine soft texture and delicate crumb. Dare I say velvety soft. DO NOT OVER BAKE.
This cake will come out of the microwave perfect in 45-60 seconds depending on the power of your microwave. Start with less time and check so you don't overbake your treat.
Make it:
1 Tbsp torani coconut syrup (regular or sugar free)
1 Tbsp granulated sugar
1/4 tsp vanilla extract
1/4 c. milk (dairy, coconut or plant)
2 Tbsp melted coconut oil
1 Tbsp dark or black cocoa powder
2 Tbsp regular cocoa powder
1/4 tsp baking powder
1/4 c. all purpose flour
pinch sea salt
Topping:
toasted coconut flakes (1-2 Tbsp to taste)
whipped cream
Have your mug or ramekin ready so the combined mixture isn't sitting long.
Mix together using a whisk the first 5 ingredients in a small bowl. Add in dry ingredients. Mix til thoroughly combined. Batter will be thick.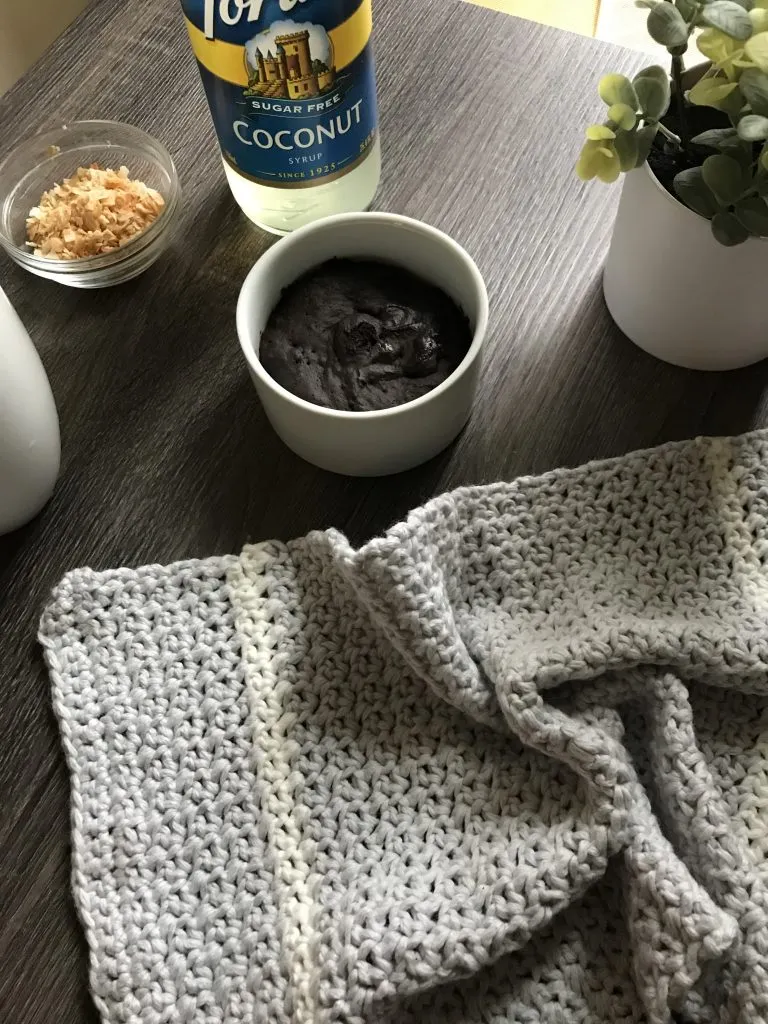 As with all cakes, the frosting/topping/garnish is EVERYTHING. This cake is no exception.
Put batter in microwave safe mug or ramekin. Allow an inch or so for the cake to rise. Put in microwave for 45 to 60 seconds. Let rest while you whip cream and toast coconut.
Top with toppings and enjoy.
For a low calorie rich chocolate cake check out this post.