Ads allow content creators to provide free useful and compelling content to the public. We may earn money or products from the companies mentioned in this post. See the Affiliates and Disclosures page in the top menu of this website for detailed information.
What to do with sourdough discard
Oh the heartbreak of discarding your sourdough! It can seem like a necessary evil. The starter must be feed with flour and water regularly to keep it alive and healthy.
If you don't discard your sourdough you will end up feeding a larger amount of starter using more resources only to dump it out so essentially you are wasting money.
After years of this it just doesn't get easier, does it? It must be done otherwise you will waste even more flour keeping large amounts of active starter fed.
That flavorful discard can be put to good use adding tang and nutrients to everyday baked goods you can enjoy.
Let's end the heartache and put that discard to delicious use!
Sourdough discard bread
I make this three times a month. It needs only a single rise and it is a versatile dough with regard to different types of flours you can use to make it your own. I add in the King Arthur Harvest Grains Blend in the dough and on top before baking.
I also use half whole wheat and half white flour. Perfect every time.
Recipe from Pantry Mama.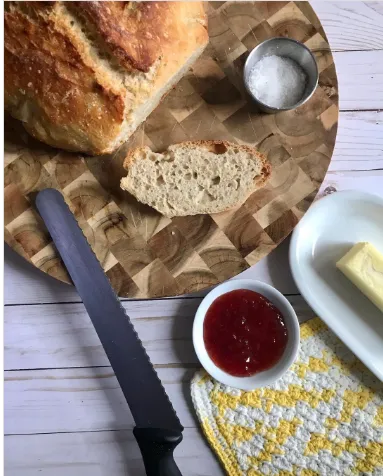 Sourdough discard crackers
Not a sexy name for a cracker is it? You may argue me on this but crackers are sexy. They are crunchy, familiar and to me, necessary.
I have made homemade saltines before and they are great. These are nothing like Saltines. these not only benefit from the flavor of sourdough but the addition of thyme and black pepper give them a decidedly elevated flavor.
They are grown up and I would say, dressed up and ready to take to the party!
Find this recipe on Food 52 here. Or try my homemade saltine recipe .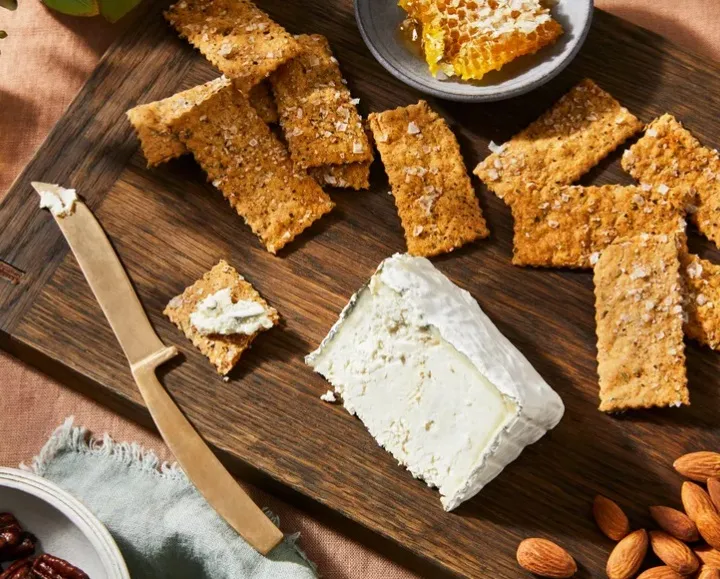 PHOTO BY TY MECHAM. FOOD STYLIST: LAUREN LAPENNA. PROP STYLIST: VERONICA OLSON.
Sourdough discard waffles (or pancakes)
If you love waffles you will EXTRA love this recipe. These are a favorite in my home. This batter makes a wonderful tender crisp waffle.
I have a belgian waffle iron as you see but it works as a pancake recipe or in a standard waffle iron as well. I used extra batter for pancakes the next day and they were so flavorful and delicate. YUM.
Check out the King Arthur flour recipe for sourdough discard waffles.