Ads allow content creators to provide free useful and compelling content to the public. We may earn money or products from the companies mentioned in this post. See the Affiliates and Disclosures page in the top menu of this website for detailed information.
Why should you use a yarn bowl?
Yarn bowls are a great tool for crocheters and knitters alike. They help to keep the yarn in one place, stop it from tangling, and even add a bit of flair to your workspace! We like pretty things, right? Pretty AND functional is a double bonus!
What is a yarn bowl anyway?
A yarn bowl holds your yarn steady allowing a smooth stream of yarn flow as you use it. Have you ever had your skein relocate itself under the sofa while your working on your project? Maybe your cat hijacks it from you to employ it as entertainment?
Benefits of using a yarn bowl for your crochet and knit projects
How can I keep a yarn from rolling away when I crochet?
If you have pets this is a good reason to use a yarn bowl. Especially if you are working with a dark colored yarn that will show pet hair so readily.
By protecting your yarn in a semi enclosed vessel, the yarn bowl's smooth interior with a small feed allows it out at the perfect tension-keeping it clean and lint free.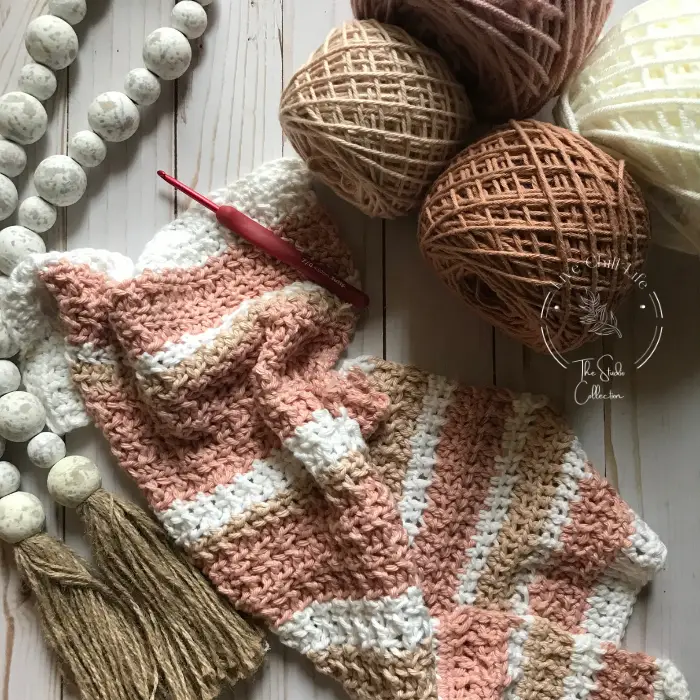 If you work your yarn from the outside in, a yarn bowl will keep it stable so it doesn't bounce around as it unravels. Center pull crafters will love how a yarn bowl keeps the yarn clean, free of debris down to the last inch.
You may also like How to Prevent Wrist Pain from Crochet
Yarn bowls are easy to use!
Simply toss your skein into the bowl, thread it through the feed and get to knitting or crocheting. Do you ever crochet or knit in bed? Has your yarn gotten a bit tangled up in the sheets? Has your pet or partner rolled onto it? Has it bounced onto the floor and rolled under the bed collecting dust bunnies in the process?
A yarn bowl puts and end to that.
DIY Yarn bowl ideas
There are hacks to make due with what you have to get a yarn bowl benefit without the expense of buying one. Check out this post from heart, hook, home on 24 ways to hack a yarn bowl.
You can fashion your own yarn bowl from simple things.
For instance, you can use a dollar tree or value drink container with a lid that has a pour opening. thread your yarn through the opening and put the lid back on.
You can use a plastic storage basket and thread the yarn through one of the mesh or cut open rounds. Some people like to put a dowel or chopstick through the skein so it rolls in the basket as shown in image.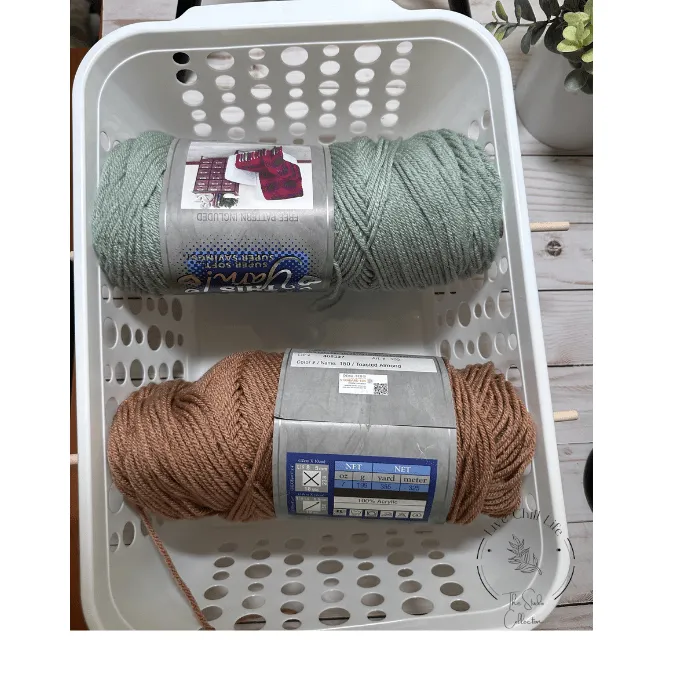 Whether you purchase a beautifully crafted yarn bowl or create a makeshift yarn bowl, you're sure to end up with clean smooth yarn for your entire project from start to finish.