Ads allow content creators to provide free useful and compelling content to the public. We may earn money or products from the companies mentioned in this post. See the Affiliates and Disclosures page for more information.
Balance your natural ability to sleep with these proven supplements
Getting a good night's rest is essential for optimal health and well-being. Unfortunately, many of us struggle with sleep and can benefit from natural supplements to help us get the restful sleep we need. Here are five supplements that can help you sleep better tonight.
Sleep is a natural function of the body in all animals and when we have challenges sleeping, it can mean something in our body is off. This is where sleep supplements are useful.
In this post I cover proper sleep hygiene but I want to take a deeper dive into supplements that balance the body and help your waking life be more rested, productive and calm.
For hot sleepers: This wizardry of a fiber makes an icy cool blanket for a reasonable price. It is great for hot sleeper like me. I won't be without it!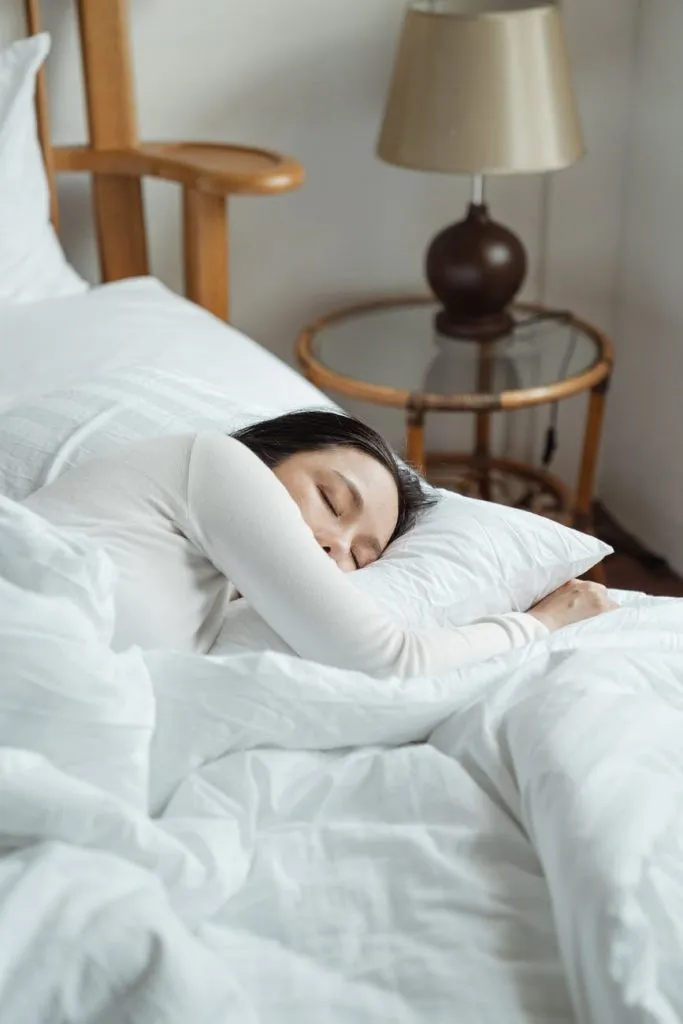 Which crystals are best in the bedroom for sleep
Before the list begins, Melatonin is popular but I would caution it can cause allergic reaction and even "hang" you over into the next day or two. I would never recommend it as a first course of supplemental sleep aid.
Magnesium is the #1 supplement for sleep
You may already know a large majority of people are low on this mineral, even those who eat a whole food diet. Soil is depleted of this mineral therefore the food grown has less available to our body when we consume it.
Magnesium will likely fix restless leg syndrome if those creepy crawlies are what stop you from dozing off. There are more ways magnesium helps sleep though.
Magnesium helps muscles relax. There are MANY types of magnesium so you need to chose the correct one if you're looking for one to send you to dreamland. If you have tried magnesium to help you sleep and it didn't change much for your, it may be because it was the wrong type.
Just a few to put on your sleep radar:
Magnesium oxide: This version of poorly absorbed by the body and best skipped. It won't help sleep.
Magnesium glycinate is effective for treating anxiety, depression and sleep issues so you'll want to look for this form to help with your sleep and overall relaxation.
Magnesium chloride- often found in topical treatments like magnesium oil. While not shown to increase magnesium levels in the body, in my own experience and people I have recommended magnesium oil to it helps sleep especially when applied to the tops of the feet. A spray bottle like this will last quite a long time (my current bottle is nearly 3 years old and I use it 1-3x per week). Keep it by the bed if you wake up during the night. Spritz on sprays and you may find you'll fall back asleep quickly.
Inositol for sleep
This powerful supplement works especially well when combined with magnesium. Inositol helps with blood glucose levels. When they are out of whack you may experience heart palpitations or a racing heart. Carbs and sugary foods should be avoided in the later parts of the day (no ice cream after dinner) to help with this.
Inositol can calm these levels and help you slip into a restful state and sleep more deeply.
The National Institute of Health also posted this study and the results were conclusive about the effects of inositol for sleep:
GABA for sleep
Another favorite of mine to help relax from stress, anxiety and PMS is GABA. This is an inexpensive supplement that supports low levels of the amino acid in the body. I call it nature's Xanax.
GABA receptors are neurotransmitters in the brain. When levels are low or depleted due to stress or alcohol consumption among other reasons, supplementing it can quickly improve sleep and stress levels.
It takes the edge off and allows you to relax and feel calm. It is not a supplement that makes you feel drowsy but if you feel anxious or have racing thoughts causing insomnia this may be the supplement that helps calm your mind and allow you to sleep.
L-Theanine
This supplement works similarly to GABA with regard to calming a racing mind. People report feeling refreshed after a night's sleep using L-Theanine.
Valerian
This is an ancient remedy for conditions such as anxiety, PMS, depression, sleeplessness and even headaches. It has a sedative effect and includes very low levels of GABA.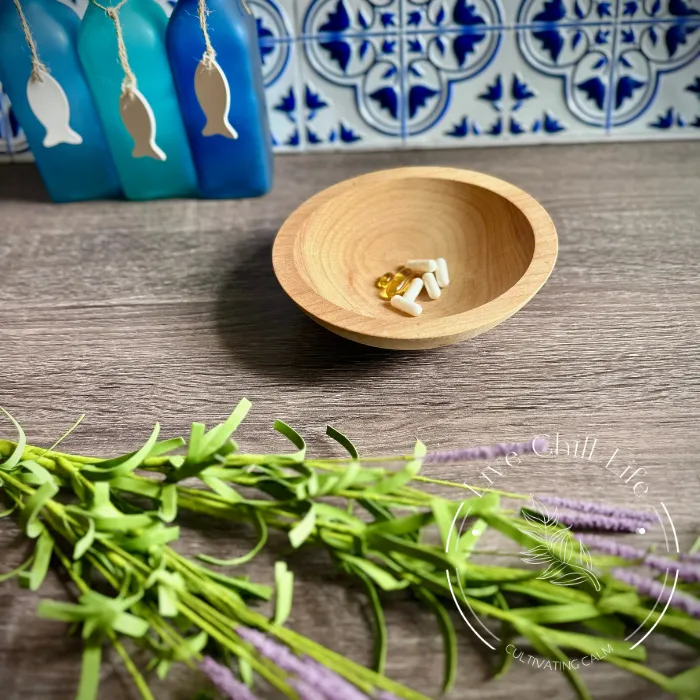 It is likely Valerian  can impact serotonin receptors. These receptors are part of the process for sleep and good mood.
You may have to tinker around with which supplement or combination of supplements listed are the best for you to optimize your sleep and kick insomnia to the curb. The Life Chill Life brand is all about cultivating more calm in all areas of life and the foundation is good sleep each and every night so make this a priority and see what works best for your body.
Each body is different and responds to stress differently in addition to having differing levels of balance so one supplement is not a blanket panacea for all.