Ads allow content creators to provide free useful and compelling content to the public. We may earn money or products from the companies mentioned in this post. See the Affiliates and Disclosures page for more information.
Baby shower wall hanging gift
Are you looking for a baby shower gift ideas to crochet that isn't another blanket? This wall hanging will stand out in the baby gift crowd.
When it comes to baby gifts, nothing beats a handmade crochet item.
Crocheting a gift for a baby shower is a great way to show your love and appreciation for the new parents. Not only is it a unique and meaningful way to show your support, but it is also a great way to make something special for the baby that will last for years.
Mom's to be can end up with multiple crochet baby blankets at a baby shower. Will your heart sink if you are one of those blankets lost in a pile of many?
If you want your gift to stand out there are other ideas to surprise and delight mother's to be.
More baby shower crochet gift ideas here in this post. I promist there is not a blanket in sight!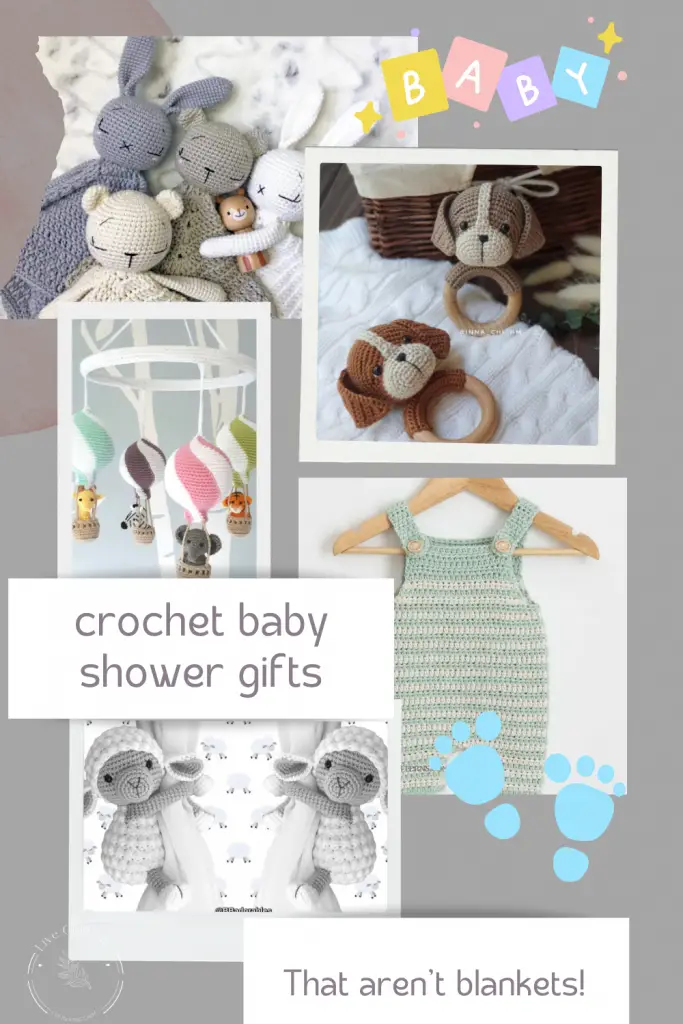 Why not consider crochet a baby wall hanging for the nursery? It isn't one more thing to lay around on the floor, crowding a crib, getting lost in a pile of stuffies, etc. A wall hanging makes a statement and is out of the way.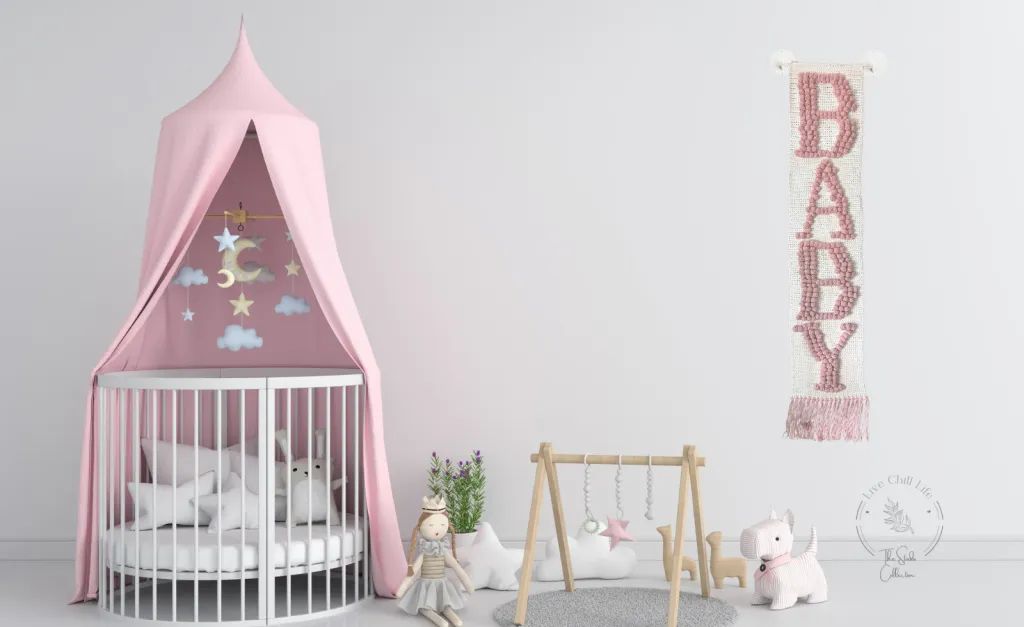 This wall hanging can be mounted in a traditional way with a triangle shaped cord or as I have it styled, with two wall hooks (I would include it with the gift so a tired mom or dad to be won't have to add more to their to do list – try big sized command hooks or nursery style novelty hooks you can find in baby stores or on Etsy).
This piece measures 42″ plus fringe length and 9.5″ wide.
It uses a 6 mm crochet hook and category 4 yarn. Value acrylic yarn is perfectly fine! Cotton yarn is a great option too.
You will also need a 12″ dowel that you can paint white and let dry before mounting the crochet onto it. You can find them at Dollar Tree and craft stores for a low price. Make sure it is thick enough to support a pound.
For crisp straight lines and to make sure your bubble stitches are lined up, you will need to block your wall hanging. It will curl and twist just a bit while you are working up the pattern but all that will smooth right out with blocking.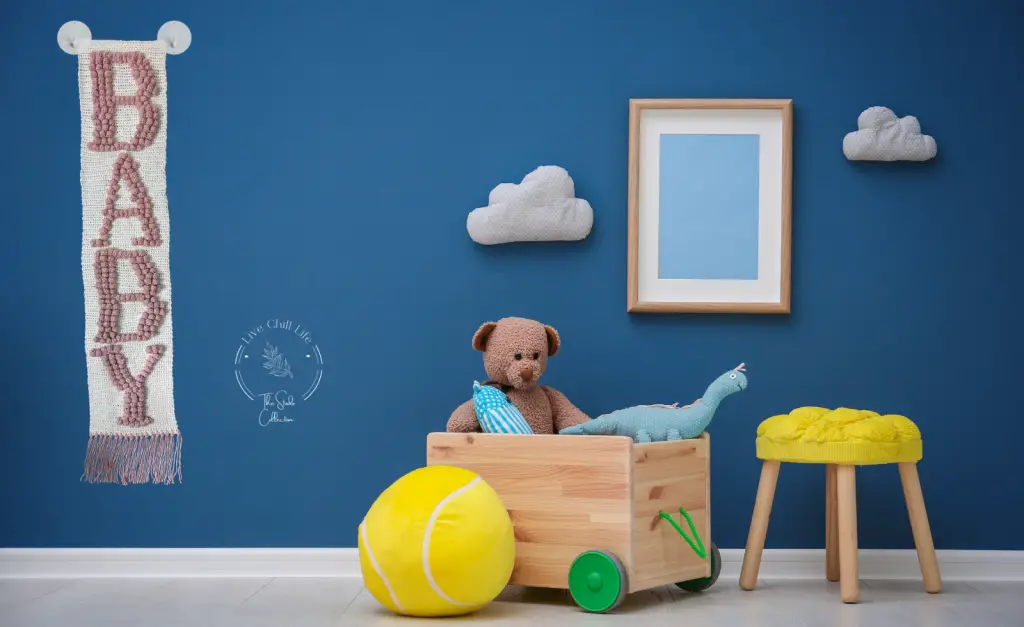 To avoid showing color through, I use the fair aisle technique which I show in the video tutorial.
This pattern is suitable for an experienced beginner. Give yourself up to 2 weeks to make this depending on how much time you have to devote. It may take less time but you don't want to run short on time if a baby shower is right around the corner.
I have a post on three ways to prevent or decrease crochet wrist pain that no one is telling you. These tips may help if you're in a time crunch!