Ads allow content creators to provide free useful and compelling content to the public. We may earn money or products from the companies mentioned in this post. See the Affiliates and Disclosures page in the top menu of this website for detailed information.
Does this seem like an obvious question? I think so. At first.
If you examine the function of each the lines get a bit more blurry.
Hiring any of these can seem like a luxury or a necessity depending on your point of view.
Let's break it down by need.
Do I need a maid service?
If you're busy, despise cleaning (mopping, vacuuming, laundry, dishes, etc) or are too physically ill to take care of your space then perhaps this is a good option whether it be a regular visit or just a one-off from time to time. A maid service does not organize. They CLEAN your space. Depending where you live they are relatively affordable for most budgets.
How to find a maid service
Finding one: Check referrals, ask your friends, thumbtack
What does a professional organizer do?
A home organizer is not a maid but they should clean the space they are organizing for you. This service is great if you're overwhelmed at the thought of making sense of a room or rooms (You may just want your closet organized or your home office). What should go where, transform the chaos into charm and ultimately creating or finding a place for EVERYTHING.
He or she will also force some choices. There will be a purge by you. When you get to the point that you want an organizer you will be surprised how ready you are to let go some of your things!
They organizer then will know what is left is what they will find or make a home for.
How to find a professional organizer
Check thumbtack or other websites where contractors are posting and have real reviews. They should give you a free in home consult so you both agree on what will be done, what CAN be done, how long it will take and they may furnish you with some supplies they will need and any helpful new items to make space for what you will have organized (ie, file cabinet, bookshelf, storage bins).
Just watch rates. They are not professional interior designers with degrees. They are organizing your home. Also consider this is a one time service and the value it will be for you instead of just the price. Your organize may have a satisfaction guarantee or they will work until it is to your satisfaction.
Do I need an interior decorator?
Decorators are different than designers. A designer will help with space design during construction either renovation or building from the start. In this article I am covering a decorator because this piece is focused on your existing home as is and how to improve the current condition.
Decorators are a great option for any number of reasons. Perhaps you have no established style and you feel overwhelmed at the thought of coming up with a cohesive look. Maybe you work many hours and want your home to feel like a calm serene environment and there is just no time. You get home and just want to flop into your current tattered (sofa, chair, flooring).
Maybe you have a new home that is a blank canvas and you don't know what colors work together. Perhaps you have a design element you are really in love with but don't know how to fit it into what you already have.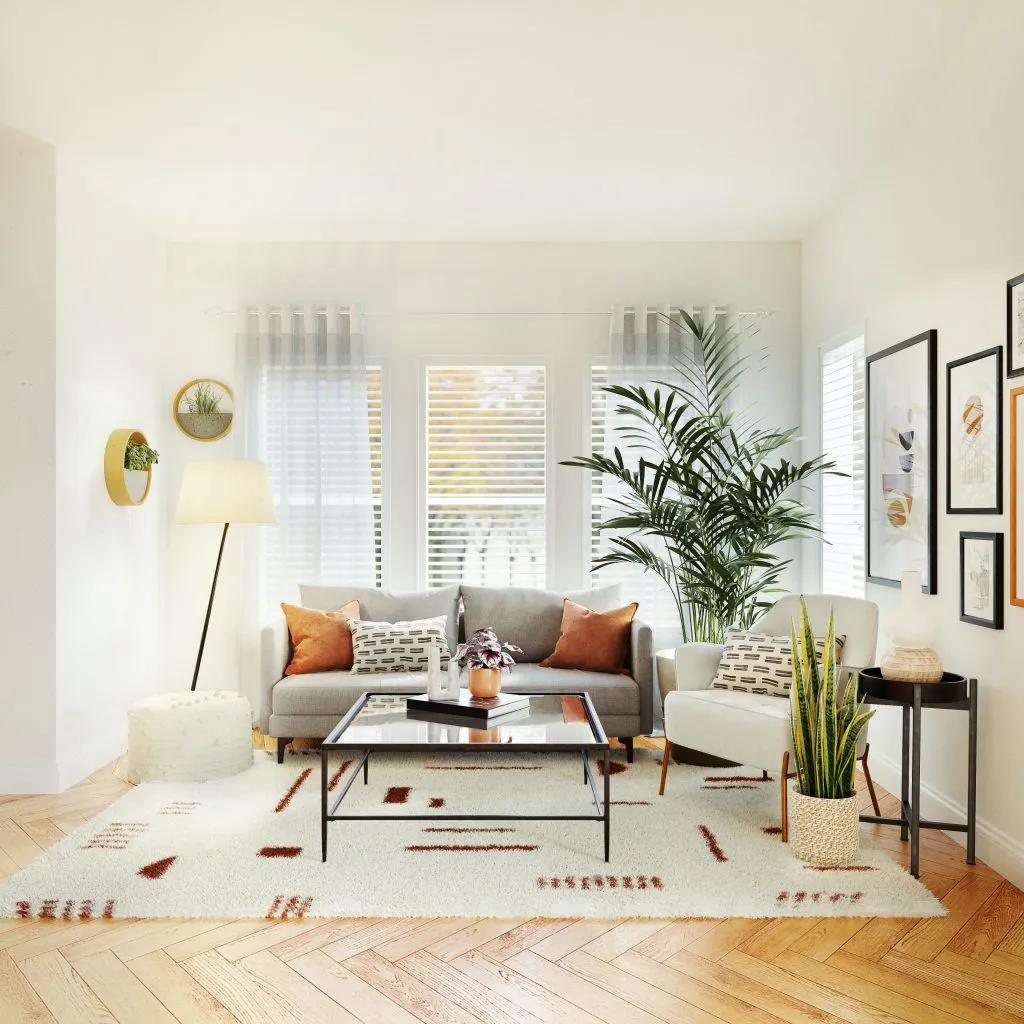 When you have a phone consult and explain what you have and where you're at with you home your decorator may ask you to create a board , a Pinterest or even some magazine pages that reflect your taste. You know the saying "a picture is worth a thousand words," and this is absolutely true in communicating with your decorator.
How to find an interior decorator?
You can ask on local apps like nextdoor.com. Is there a furniture near you that has a few pieces that suit your taste and budget? Ask employees there which designers come in. Social media is great as well. Search some tags on instagram like # baltimoreinteriordecorator and see whose style suits your taste. They will all have portfolios to show you and references unless they are newly out of design school.
Fees can vary but often they charge a % of whatever your buy anywhere from 10% – 40% so you need to agree on that prior to working with them and absolutely set a budget.