We may earn money or products from the companies mentioned in this post. See the Affiliates and Disclosures page for more information.
A great option for summer crochet and knit garments
I picked up some LB collection cotton bamboo yarn and it's a delight for warm weather knitting and crochet projects!
It's whisper light and has a slight paper fiber feel which I liken to comparing an oak cutting board to a bamboo cutting board. The bamboo is so much lighter. It's soft with a great drape as I work it up into this top.
Drape often can mean (with regard to yarn) is that it will grow and/or sag more than other types of yarns and this yarn is guilty of that. You won't have an issue if you work with more reinforced type of stitches (wrapped or single crochet). Lacy openwork stitches will grow and expand as you wear it.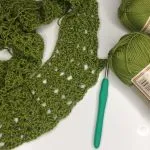 I would recommend only using metal or plastic hooks and needles with this yarn due to the fiber. Wood hooks will grab too much.
It's been a long time since I had crepe paper streamers in hand but that is the type of drape I am getting from this yarn the further along I get into the pattern.
The colors remind me of the slightly muted shades of straw hats and bags I see when visiting the Caribbean. Vibrant but slightly muted. It makes them good for transitional season styles as well as full on steamy hot summer looks.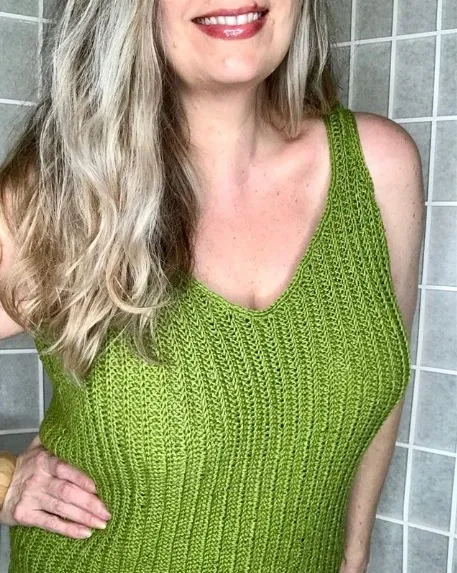 There is a gentle sheen to the yarn, not as pronounced as in the truboo or nuboo yarns. I have been finding the more I work the non-cotton summery yarns like lyocel, tencil and bamboo it seems the nature of the beast for them to be more prone to splitting so you need a bit of extra care when working your stitches.